Uhuru makes changes to Kenya Defence Forces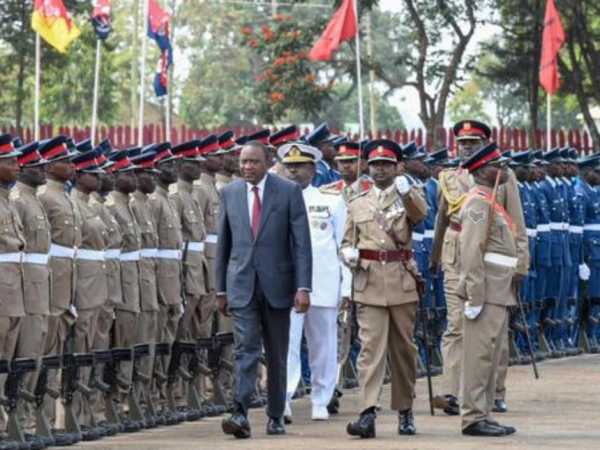 President Uhuru Kenyatta has on Thursday made some postings, promotions and appointments of officers of the Kenya Defence Forces.
Notable changes that have taken place are in the UN Mission in South Sudan, the National Defence College and the Kenya Military Academy.
According to a statement from the Defence Ministry, the Commander-in-Chief has also made changes "in furtherance of gender parity".
The changes have taken effect on the following defence officers:
Major General Robert Kibochi named Army Commander, also promoted to Lieutenant General
Major General Owino appointed Commander of Western Commanding and Commandant of the Kenya Military Academy
Lieutenant General Leonard Ngondi, a former Army Commander, has been appointed the Commandant of the National Defence College
Lieutenant General Johnson Ondieki is now Force Commander of the United Nations Mission in South Sudan
Brigadier Adan Mulata is now Deputy Army Commander
Brigadier Thomas Chepkuto promoted to Major General and appointed General officers special projects
Lieutenant Colonel Yvonne Kerubo Kirui promoted to Colonel and appointed Colonel Legal Services
Lieutenant Colonel Joyce Sitienei has also been promoted to Colonel and appointed Colonel Plans and Programmes at International Peace Support Training Centre
In August 2015, Uhuru made changes in top leadership in KDF that saw Brigadier Levi Franklin Mghalu promoted to Major General and appointed as the New Navy Commander.
Colonel Fatumah Ahmed made history by being the first woman to reach the Brigadier position and was named director of the defence forces medical insurance scheme.
Other postings included the promotion of 10 other colonels to Brigadier rank and given new positions.