Kanu threatens to expel Sambili for defecting to Jubilee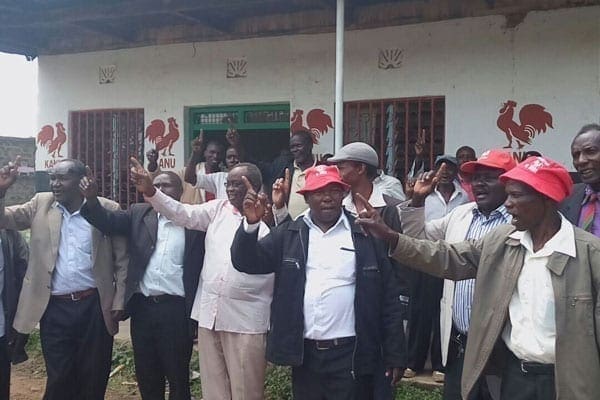 Independence party Kenya Africa National Union (Kanu) has said a decision by Mogotio MP Hellen Sambili to join Jubilee was expected.
Speaking at the party's Mogotio office, the Kanu officials said her decision does not represent the position of the party but was a personal move aimed at gaining political mileage for her.
"Her defection was long overdue as she has not been making any contributions to the party since her election. She has only visited the party office once," said constituency party chairman Julius Rutto.
They exuded confidence that the party would remain strong even without her.
Ms Sambili, they said, faces expulsion, with the party officials saying they would forward her name to the head office for action.
A statement read by branch secretary Ezekiel Cheruiyot said Ms Sambili did not consult the office before deciding to defect to Jubilee.
"We all know honourable Sambili has a rich history of party hopping and we were not surprised by her latest move to join Jubilee," said Mr Cheruiyot.
Ms Sambili was the only MP in Baringo County elected on the Kanu ticket in the 2013 elections.
-nation.co.ke