RAW VIDEO: Thief Whipped Mercilessly for Stealing Shoes at Mombasa Mosque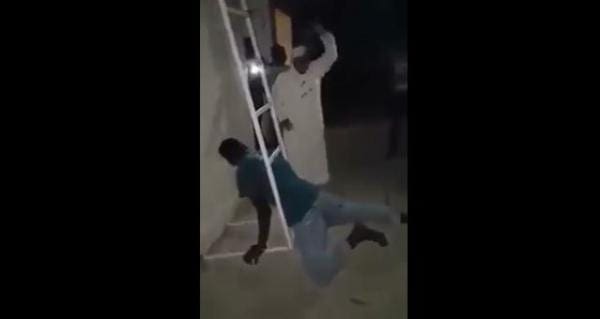 A suspected thief learnt the hard way not to ever steal from a mosque again.
A video that is going viral on the interwebs shows the moment the thief is being punished for allegedly stealing shoes from worshippers at a mosque in Mombasa.
The man is seen screaming in pain and pleading for mercy as several men take turns to whip him on his back.
The man's ordeal goes on for close to three minutes.
It has not yet been revealed when the incident took place or in which mosque.
The video was posted by Bahari FM radio presenter Mkalla Wa Mwambodze.