Sad Story of a Kenyan Diaspora student in removal proceedings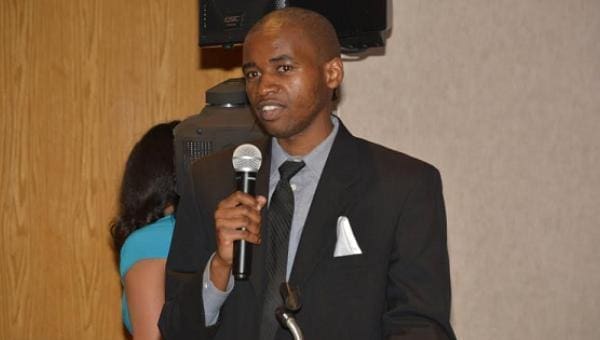 Stop the deportation of undocumented student, Tomoni Mwamunga!
"I have been in the United States for over ten years now and it is all I know now. It is my home  and truthfully, there is nothing for me in Kenya. The single strongest desire I now have and have ever had in my life is to continue my schooling here in the United States."
These are the words of Tomoni Mwamunga of Kenya, who is in removal proceedings after falling out of status on his F-1 Visa due to disenrolling from community college caused by financial hardship.
In his time in the U.S. Tomoni has attended the Lynn Public School system and was enrolled in community college. He has won a Science and Foreign Language award in high school, is a member of the National Honor Society,has maintained a 4.0 GPA during his college career, has been a certified volunteer hospice caregiver and is currently a Student Immigrant Movement community leader and member of the UndocuBlack Network.
Tomoni is asking that his deportation be stopped so that he can continue his education and life in the US.
To: Alejandro Mayorkas (Associate Director of DHS)
From: Deborah Alemu
I am writing in support of Tomoni Mwamunga (A#205-501-248) asking that his deportation be stopped. I ask you review his request for reconsideration of prosecutorial discretion and administratively close Tomoni Mwamunga's case.
Tomoni found himself in removal proceedings after falling out of status of his F-1 Visa after disenrolling from community college due to financial hardship.
Tomoni Mwamunga is an outstanding student and key member of the Boston community. Tomoni has lived in the U.S. for over 12 years and we request that he be given the full opportunity to pursue his education and life in this country.
Mr. Mwamunga, born in Nairobi, Kenya, came to the U.S. on an F-2 visa to accompany his mother as she pursued a Master's degree in Public Health from Boston University. Throughout this time, he attended the Lynn Public School system. The family also came to this country to escape domestic violence by Mr. Mwamunga's father who on multiple occasions physically attacked his mother.
Although Mr. Mwamunga's mother finished her schooling in 2007, she was unable to remain in the country and returned to Kenya after her graduation but transitioned Tomoni to an F-1 visa so that he would be able to attend the Church Farm School in Exton, Pennsylvania. After his graduation, Tomoni was accepted to attend Northeastern University in 2011 but ultimately had to transfer his enrollment to North Shore Community College where he attended classes for three semesters as per his F-1 visa.
Like so many students across the country, higher education eventually became too expensive for Mr. Mwamunga and his family. He had to leave North Shore Community College and as a result, he fell out of status in January 2013. Mr. Mwamunga's dream of higher education and his ability to stay in the country are put on hold simply because he did not have the funds to cover his tuition. Despite this lapse, Tomoni is currently in the process of paying off outstanding fees so that he can attend Brandeis University on a special scholarship program to finish his degree.
Tomoni is not alone; he has strong community ties.
I ask that you stop the removal proceedings and allow Mr. Mwamunga to remain with his community in the US.
Thank you for your consideration of our wholehearted support for Mr. Mwamunga and a stop to his deportation.
Sign petition HERE