Uhuru Kenyatta's kin and Peter Kenneth's wife carjacked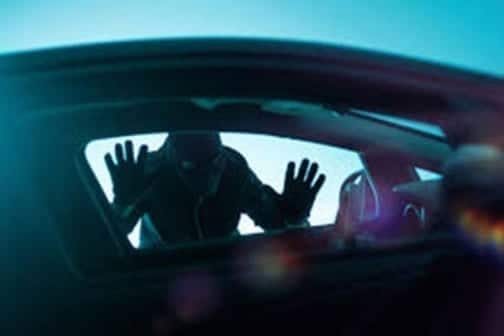 A nephew of President Uhuru Kenyatta and 2013 presidential aspirant Peter Kenneth's wife  separately carjacked and robbed of their cars.
The carjackings that happened in Nairobi over the weekend led to a major police operation in the city and its surroundings.
Uhuru's nephew, Njoroge Muigai, his wife and daughter were carjacked from their home in Kyuna estate, driven almost 10km away from home and abandoned unhurt.
Mr Kenneth's wife, Ann Wanjiru, was also carjacked from the same estate and abandoned at the same spot where Dr Muigai and his family were found.
Muigai's Volkswagen Tiguan car was still missing as at last evening, same as Ms Wanjiru's Freelander, which has since been traced to Uganda, police said.
Police said Wanjiru was driving into their secured estate along Kibarage Road in Spring Valley when a gang of two armed with pistols struck.
The gang had apparently arrived at the scene earlier and taken the guards on duty hostage.
According to police and other witnesses, the gang stripped naked the guards on duty and took over, posing as guards.
They ushered in a number of vehicles, before Wanjiru, who was driving herself, arrived on Saturday at around 9.30pm.
TAKEN HOSTAGE
As they opened the barrier, two of the gunmen ordered her to open the car at gunpoint before the rest jumped in and took her hostage.
Police said the gang took control of the car and drove off towards Waiyaki Way.
On reaching Kinoo, they ordered her to switch off her mobile phone for their own security. Police said they drove up to Ndumbuini, in King'eero, where they branched into a nearby forest and abandoned their hostage there.
This was after they had robbed her of her mobile phone, an unknown amount of money and other valuables. This was at about 3am.
It is then that it was realised Muigai and his family were in the same area, and were also trying to find their way back home.
Muigai said they were also carjacked at the same barrier at the estate by gunmen who robbed them of their valuables, cash and mobile phones before being dumped in the forest.
Nairobi police boss Japheth Koome confirmed the incident, saying efforts to trace the cars were ongoing.
"The victims were not harmed during the incidents. They are safe and with their families," he said.
The guards on duty from Intersecurity company were yesterday questioned by police officers pursuing the gunmen.
The officers last evening said the cars had been traced to Uganda. They were apparently driven at high speed as the victims were still in the forest and managed to cross the border.
Uhuru Kenyatta's kin and Peter Kenneth's wife carjacked