Elizabeth Marami: Kenya's first female marine pilot.
Elizabeth Marami: Kenya's first female marine pilot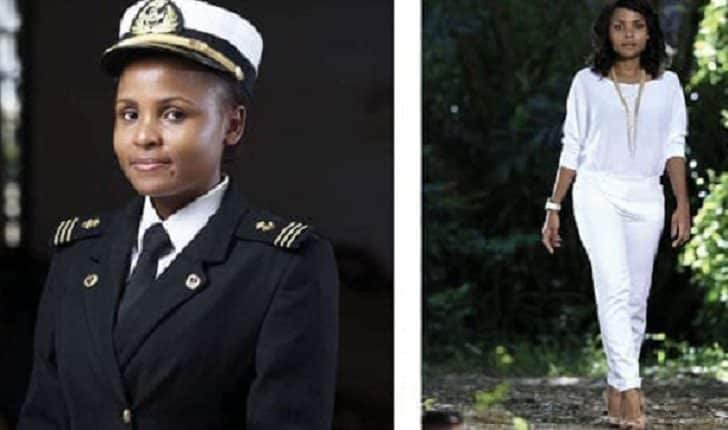 Elizabeth Marami is Kenya's first female marine pilot. She is only 27 years old. That still doesn't impress you enough?
How about this, then: Women in the maritime industry account for only one or two per cent of the world's 1.25 million seafarers, according to the International Labour Organisation. Elizabeth is one of them.
She goes to the deep sea for 18 months at a go, often being the only woman on board container ships that only have men.
She scored A plain in KCSE exams and was awarded a scholarship to study law at the University of Nairobi, but she found such academic pursuits too ordinary. So she adjusted her mast and drifted off to Egypt to study navigation for five years.
We met at my office. She's a petite ball of dynamite; super smart, confident, eloquent, funny and with a wonderful raspy voice. A sea-whisperer's voice.
————————
Before we even get into it, allow me to say that you are phenomenal.
First female marine pilot, did the folks at Kenya Maritime Authority at least cut a cake in your honour?
No! (Laughs). I actually, didn't even know that I had pioneered. I didn't know! It was only halfway through my course that someone was like, "Do you know you're the first to do this?" That's when I was going to get my licence to go to sea. That was big, Kenya Ports Authority has about 7,000 personnel.
I'm ignorant at what you do, tell me exactly what a marine pilot does.
What happens is when vessels come into Kenyan territorial waters, they're not supposed to navigate to the harbour on their own. It's a law. So, a Kenyan pilot goes out in small boat about 10 kilometres out into sea to meet these vessels and helps navigate them.
So once you have climbed into this visiting boat, what do you do?
"I take command." I really like that.
(Laughs hard) They'll be expecting me because I will have been in constant communication. Once on board I will tell the captain, "Welcome to the port of Mombasa, I'm the pilot you've been waiting for and I'll be navigating you through the channel" then you start giving orders to the helmsman.
-businessdailyafrica.com
Elizabeth Marami: Kenya's first female marine pilot.