Kenyan pastor sues Trump, Moi, Kibaki and Queen Elizabeth II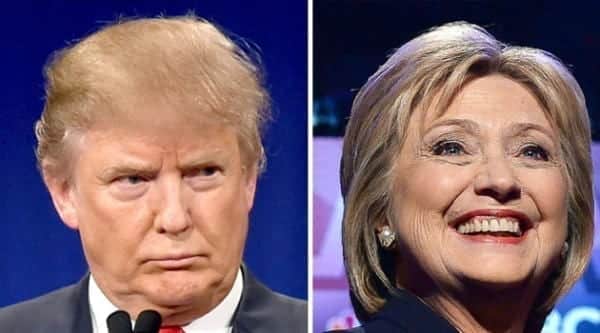 NAIROBI, Kenya Oct 17 – Reverend John Mbugua, who says he was displaced in 2007, has sued the Kenyan Government, US presidential candidates Donald Trump and Hillary Clinton as well as her majesty Queen Elizabeth II over historical injustices.
The suit filed at the Milimani Law Courts in Nairobi against 90 others, includes former Presidents Mwai Kibaki and Daniel arap Moi as defendants.
Also sued is the Israeli Embassy for "harassing him and taking his fingerprints in the pretext that he was a terrorist."
While Trump is accused of threatening to deport millions of immigrants, former President Moi is accused of bringing Kenya's economy to its knees during his presidency when he ruled "with an iron fist."
As such, the cleric argues that Moi must return all the benefits he has received under the Retired President's Benefits Act which was "declared null and void by court".
The cleric argues that Trump's threat will "amount to a catastrophe worse than world War I and ll."
Interestingly, even the Judiciary is named in the suit as a defendant over the recent auction of high-end vehicles "at a throw-away price."
The cleric states in the suit that he was among thousands of people who were displaced during the 2007 post-election violence.
Former President Kibaki is also named in the petition based on the allegations that he was the Vice President in a regime that witnessed "wanton destruction of forests and water towers mainly Mt Kenya, Aberdares, Kapsabet, Mau, Cherangany among others."
"He nearly signed all detention orders as VP and Minister for Home Affairs in charge of prisons."
He further claims in the documents that Kenya's first Attorney General Charles Njonjo failed greatly as the principal government legal advisor to address the plight of Mau Mau fighters and instead criminalised them.
On the Judiciary, the cleric took issue with the cost of each vehicle quoted recently, saying it was a waste of tax payer's money to sell at a throw away price vehicles bought at millions of shillings.
-capitalfm.co.ke