Homecoming Party:Rutto's massive face-saving strategy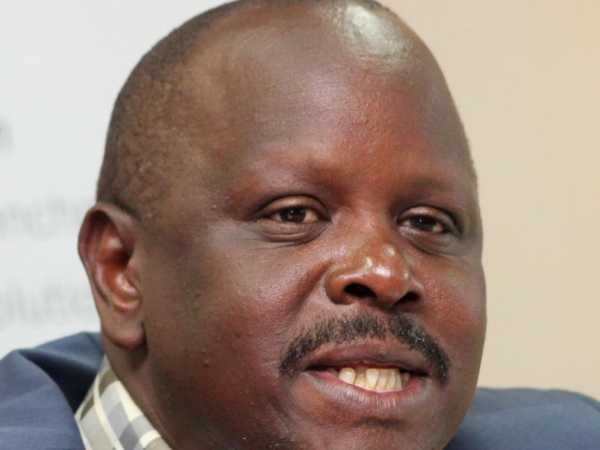 THE unfortunate accident that happened to Isaac Rutto at Silibwet Stadium earlier this month has led to certain unintended outcomes.
On the fateful day, Rutto was informed that a football match between Bunge FC and Silibwet FC had descended into chaos.
Fans of Bunge FC that had been brought in by Deputy Speaker Joyce Laboso and fans of rival Silibwet FC, supported by Governor Rutto's fans, began to fight.
Not one to skip a brawl, Rutto arrived to find running battles and utter chaos on the ground. The police then intervened the only way they know – with teargas.
A canister hit Rutto on the nose, causing much injury on his face and necessitating hospitalization.
Rutto's enemies (who are legion), instantly celebrated the unfortunate incident, positing that it was a woman (Joyce Laboso) who had thrown a 'punch' at him.
Of course Laboso did not fire the canister but word went round that she had given him a proper uppercut jab to his face.
To be beaten by a woman is utter humiliation for a man – and, for a politician, it is totally damaging.
His enemies rubbed it in when he was airlifted to Nairobi and further on to South Africa.
Exaggerated images of his injury were circulated on social media, with many ridiculing him for seeking treatment in South Africa, which is far beyond the means of the man at the mashinani (grassroots).
It remains to be seen whether he can shake off the damage in perception that he scuffled with a woman and got beat up good. Rutto's fans, defending him, have said that Laboso has learnt 'to throw stones in football matches' – like people of a certain community known for that.
Going to that country (most likely at the proper advice of his doctors) has now proved to be quite damaging politically.
This has necessitated a public 'homecoming' so as to be received as a returning hero.
Rutto has now called together all his fellow lieutenants and anti-government politicians in a massive face-saving strategy.
Rutto has been a strong advocate of 'mashinani', saying that the common man has been neglected and he may then say that if government had done its job, he would have gladly sought treatment locally.
-the-star.co.ke