Civil servants free to campaign for Jubilee and Uhuru Kenyatta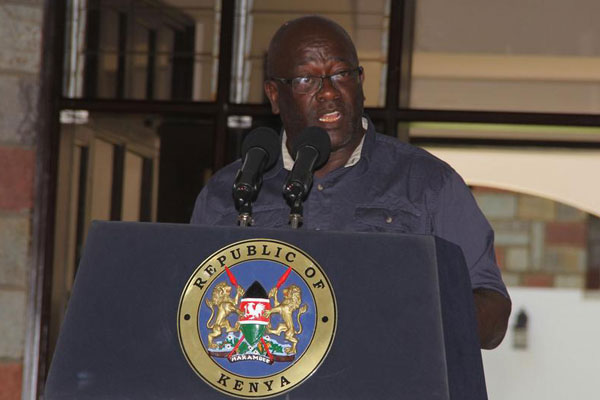 State House has defended Cabinet and Principal Secretaries involved in campaigning for re-election of President Uhuru Kenyatta and his deputy William Ruto, saying they must account to Kenyans.
State House spokesperson Manoah Esipisu on Sunday said the CSs and Principal Secretaries among other civil servants have a duty of accountability to Kenyans by explaining progress made by the Jubilee administration.
"They have to account for the trillions of shillings in taxes collected from the Kenyan people and invested in infrastructure development and other services; and they have to account for the confidence invested in them by the Kenyan people," he said during a press briefing at Eldoret State Lodge.
Many civil servants have come under criticism from the Opposition's National Super Alliance (Nasa) for campaigning for Jubilee across the country.
The law prohibits public officials from engaging in active politics while in office.
"For us, it is really a question of accountability. It is precisely because public officers are speaking more that the country acknowledges that Kenya is irreversibly transforming," said the State House Spokesperson.
According to Mr Esipisu, calm has been restored in Kerio Valley following security operation involving the army and police to flash out bandits.
"What we know is that it will not take an over-night to eradicate the criminals but the situation has improved drastically following the operation," added Mr Esipisu.
While commenting on claims of harassment of Mombasa Governor Hassan Joho because of his academic credentials, Mr Esipisu termed forged certificates a mega scandal which the government was cracking down.
"Relevant government agencies will come for you if you possess forged certificates," said Mr Esipisu.
Consequently, he said Ministry of Foreign Affairs was in talks with South Sudan government following the killing of four Kenyans in an ambush.
"The government has not been silent over this matter," he said.
Source link-nation.co.ke