Another Kenyan Timothy Makofu elected councilor in Swindon UK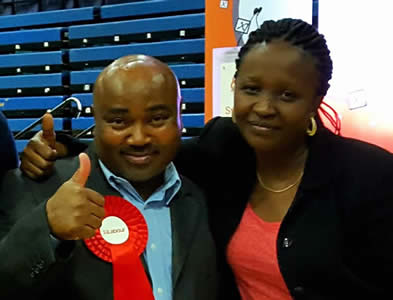 Timothy Makofu Kinyanjui, a Swindon resident of Kenyan origin, was voted as a councillor in West Swindon parish council, Toothill Ward in Swindon, UK on the Thursday 4th May 2017.
He won the seat on a Labour Party Ticket. A father of three with great work ethic and dedicated to make Toothill a place we can all be proud of.
Now we have 3 Kenyan councillors in UK, Councillor Elizabeth Kangethe, Councillor Kimani of South London and now Councillor Timothy Kinyanjui.