VIDEO: Bondo Church Threatens to Kick Out Members for Visiting and Endorsing Uhuru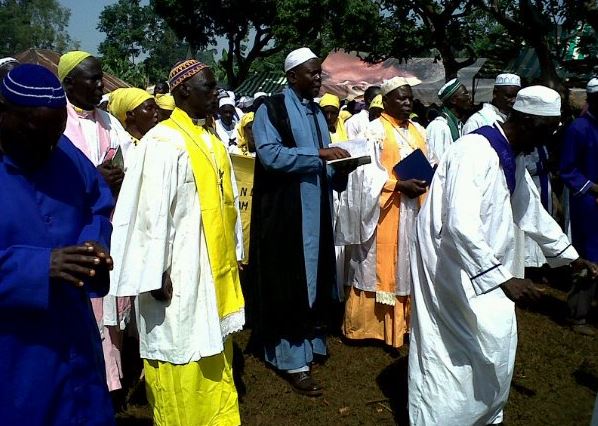 VIDEO: Bondo Church Threatens: The Nomiya Church in Bondo, Siaya County has threatened to excommunicate some of its members who allegedly visited State House and declared support for President Uhuru Kenyatta's re-election bid.
On May 2, a delegation of people led by one Eng Caleb Olali visited State House and promised to support the president.
But according to Archbishop Moses Okech of the Nomiya Church Kenya, Mr Olali does not hold any position in the church.
Okech's sentiments were echoed by Nomiya Church Assistant Archbishop Jared Gondi who said the leadership of the church would soon meet to ratify the decision.
Speaking during a church service in Bondo town on Sunday, Gondi said the church will hold a Conference to discuss action against the members.
"As the leadership of Nomiya Church, we will be forced to excommunicate such errant members so that they can go to other churches where they can practise such misconduct," said Gondi.
"We have our own son, Raila Odinga, who is in the race. We cannot endorse another candidate," Gondi added.
Here's a clip from the Sunday Church service. Apologies to our readers who don't understand Dholuo.