A Diaspora Kenyan passes away in a tragic road accident in Kenya
A Diaspora Kenyan passes away in a tragic road accident in Kenya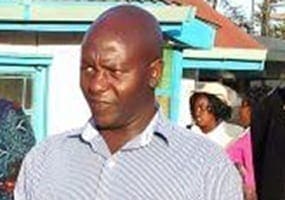 It is with great sadness and acceptance of God's will to inform you that Macharia Kimemia of Hull, Moses Njihia (Luton) and Paul Anthony Kanja of Kent have lost their dear brother & uncle John Kimemia of Luton in a tragic road accident in Kenya on Tuesday 27th June 2017.
The late Uncle John's wife and children are in Canada and we are trying to organise for them to travel for the funeral. Friends and family are meeting from Monday 3rd June 2017 to Wednesday 5th June 2017 to offer prayers, comfort and support at Moses house, 77 Brookstreet LU3 1DZ from 6.30-8pm.
A memorial service to celebrate the life of the deceased Uncle & dad John will be held on Friday 7th July 2017 JCM Luton 88 – 90 Inkerman Street, LU1 1JD from 6-9pm.
For financial support, please use this account name: Name: P. A Kanja, Sort code: 30-84-22 and Account no. 10767260.
For more information contact: Moses Njehia 07446110215, Paul Kanja Message 07728 821100, Peter Kahoro 07984 637357 or Pastor Steve 07402386331.
Source link-Misterseed.com