Luol Deng: I feel Kenyan deep inside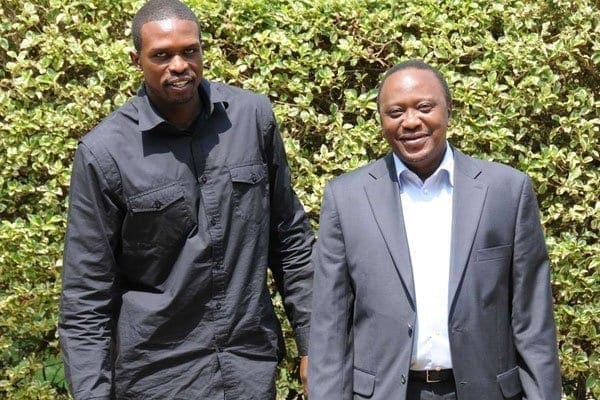 South Sudanese-born NBA star Luol Deng says Kenya is practically his second home so much so that he feels like a Kenyan.
The Los Angeles Lakers small forward says that he is always in Nairobi during the off season to visit his family and friends in the Kenyan capital.
"If you are South Sudanese, you feel like you are Kenyan because of what the country has done for South Sudan and its people. My family lives in Kenya and for me, Kenya holds a special place in my heart. I feel like I am Kenyan," he says.
The NBA star was in Johannesburg, South Africa last week for the second edition of the NBA Africa Game that was held on Saturday night. He was the captain of Team Africa who were facing off with Team World. Team World overcame Team Africa 108-97 before a 10,000 crowd.
Deng hopes that the game can one day be held in Kenya or his native home of South Sudan. But on a personal level, he hopes to one day set up camps for young kids to help nurture their basketball talent.
"As you grow older, it is important to have a plan of what you will do later when you retire and helping the kids is one of my passions," says Deng.
When it comes to music, he is a big fan of Sauti Sol.
As for his team, the Los Angeles Lakers, he is happy with the rebuilding effort currently underway that has seen some new signings and others leave.
"You can see the effort that we are trying to be better as this is a process that will take some time but it is heading in the right direction and we have added some pieces that will make us better."
Does he think the team will make the NBA Playoffs next year? "That's the goal," he says.
Deng was born in Wau, Sudan (now South Sudan) in 1983 before his father, who served in the Sudanese parliament and was the country's Minister of Transportation, uprooted the family and took them to Egypt during Sudan's civil war.
It was in Egypt that he met and was mentored by one of the NBA greats Manute Bol. In 1993, his father was granted political asylum and moved the family to England, settling in Brixton, South London.
Deng has played for four different NBA teams since 2004. Chicago Bulls, Cleveland Cavaliers, Miami Heat and his current team Los Angeles Lakers.
 Source link-nation.co.ke