Our peers erred in taking such drastic action: Njoki, Ojwang
Our peers erred in taking such drastic action: Njoki, Ojwang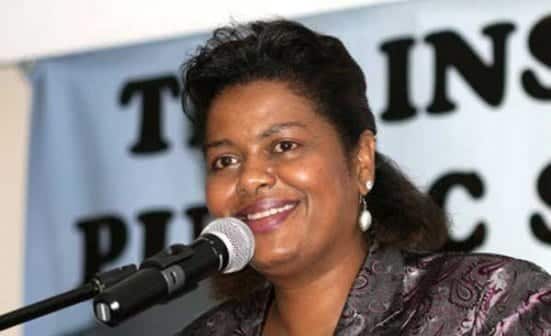 NAIROBI, Kenya, Sep 20 – Supreme Court judges Njoki Ndung'u and Jackton Ojwang on Wednesday detailed the reasons why they hold that their colleagues on the bench erred in ordering for a fresh presidential poll.
Both Ndung'u and Ojwang found that Raila Odinga failed to prove his case that the August 8 presidential election was so fundamentally flawed that the only remedy was to void it.
They found that the majority decision was based more on conjecture rather than incontrovertible proof of – as Odinga alleged – a deliberate manipulation of systems to see President Uhuru Kenyatta emerge winner.
"The court must be satisfied that the violations claimed are solid, not imagined,"Ndung'u said.
They were both also of the opinion that by nullifying the August 8 outcome on what they view as flimsy grounds, their fellows grievously stripped the electorate of their right to make their voice heard through the ballot; the bedrock of Kenya's democracy.
Ndung'u was also of the opinion that the flimsy nature of Odinga's petition was evident from its framing; in a manner to suggest that he was hoping to 'luck out' from the many unconsolidated grounds.
Both she and Ojwang found that the President of the Court David Maraga, his deputy Philomena Mwilu and Justices Smokin Wanjala and Isaac Lenaola were misguided in their application of the law as concerns elections.
Ndung'u was also keen to point out, in agreement with the Attorney General Githu Muigai's submissions to the court, that Kenya's election system is primarily manual with complementary electronic aspects.
The majority's heavy reliance on anomalies in the electronic transmission of results in their justification of the annulment, Ndung'u said, was therefore misguided.
She also opined that the observer findings that the conduct of the August 8 Presidential Election was commendable, should not have been taken so "casually" by the greater majority of her peers.
It was also her position that any doubt as to who the legitimate winner of the August 8 Presidential Poll was, would have best been cleared up through a verification of the number of ballots cast in favour of each candidate – a recount.
Source link-capitalfm.co.ke
Our peers erred in taking such drastic action: Njoki, Ojwang