VIDEO: Propesa Does The 'Muhoho Kenyatta' Kiswahili Challenge
VIDEO: Propesa Does The 'Muhoho Kenyatta' Kiswahili Challenge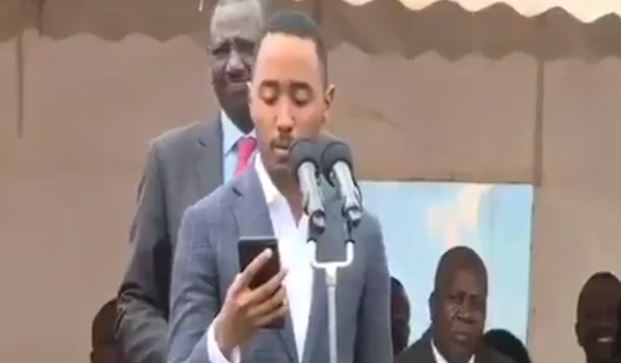 It came as a great shock to many Kenyans that the son of the president is not very fluent in Kiswahili.
For a person who has been educated in Kenya all his life, and whose father holds the highest office in the land, it should be expected that the national language should not come as a challenge.
Muhoho Kenyatta, the youngest child of the President and First lady, had accompanied Deputy President William Ruto to Nandi on Sunday. He was given a chance to address the crowd, and he read out his short speech from a smartphone.
Well, it would be asking a lot for a boy straight out of high school to be a master of public speaking, especially where political rallies are concerned, but the way he pronounced his Swahili words left little doubt that between it and the Queen's language, Swahili is the foreign one.
Meanwhile, comedy group Propesa has made a video dubbed the 'Muhoho Kenyatta Challenge'. If you didn't watch Muhoho's speech, you can just watch Propesa below.
VIDEO: Propesa Does The 'Muhoho Kenyatta' Kiswahili Challenge