Why Yoweri Museveni could be Uganda's president for life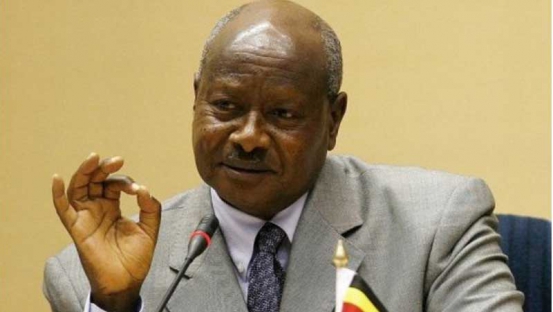 A Ugandan group called National Online Taskforce which is affiliated to the ruling party has emerged ready to reinforce the scrapping of the presidential age limit clause so that Ugandan President Yoweri Museveni stays in office forever.
Yoweri Museveni, 72 has been in power for the last 30 years. In 2005 rules limiting presidential reign for only two terms was done away with allowing him to stay on. He is already one of the longest-serving presidents in Africa.
Museveni has not declared his intentions to run for another term but the move by Ugandan group to lift 75 year age limit will allow him to reign for another term.
The Ugandan group vowed to unconditionally support and defend the removal of presidential age limits saying the country really needs President Museveni.
Museveni, was declared elected president for another five-year term in February after winning with 60.8 percent of the vote.
The Opposition Chief Kizza Besigye criticized the election describing it as a sham and the most fraudulent electoral process ever witnessed in Uganda. Besigye faced arrest in the run-up to the election and was put under house arrest soon after the results were declared for trying to lead a protest.
Source link-standardmedia.co.ke