Doors Of Opportunity: From Makanga To Real Estate Boss
Doors Of Opportunity: From Makanga To Real Estate Boss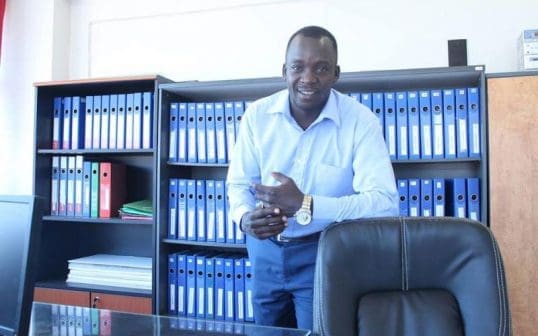 Andrew Kirumbi, CEO, Goshen Real Estate lost his parents at 29 years
He spoke to Caroline Njoroge about moving from being a jobless high school dropout to running his own real estate firm
What a view! Why the big glass windows?
Yes. My aim is to communicate transparency of our operations.
Why transparency?
Having been in this industry for a number of years, I know that clients fear getting conned. There are many genuine service providers but there are con men too in our field.
What two things don't people know about you?
I am the CEO of Goshen Real Estate; a property management firm. I love playing tennis and golfing in my leisure time.
How did you get into real estate?
My parents passed on when I was 29 years old, leaving behind a three-bedroom house. Since I was jobless at the time, I decided to rent it out so I could make ends meet.
I put up a vacant house signboard by the wayside, meanwhile I worked as a makanga. After some time, I got a tenant but the phone calls didn't stop, so I became an agent but at the same time, registered my own company.
Does the business experience down times?
Yes, especially when tenants don't pay on time. Our advice to tenants is this: Don't spend half your salary on rent, that's too much.
Choose a lifestyle that can allow you to live comfortably for four months should you lose your job today.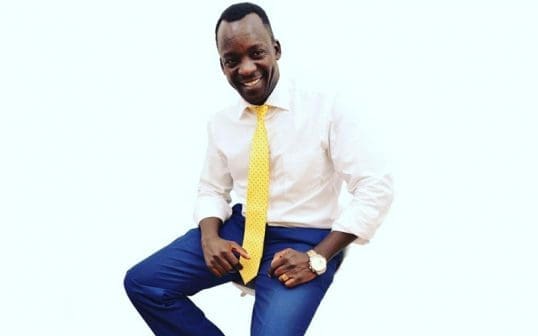 What has been your greatest challenge in this journey?
After being an agent for a while, I wanted to build affordable one bedroom houses and bedsitters. Banks kept turning me down for lack of cash flow in my account.
But with the consent of property owners, I was managing. I would deposit their rent into my company account and that cash flow enabled me to get loans to construct my own property. There is always a legal way of working around issues.
If you want something done, sit down and think or consult with others who've been there and you will find a solution.
What is the highlight of your career so far?
Every time I get a referral, I get over the moon because it is a sign of customer satisfaction.
What is your take on mentorship?
It is important to have someone in your life who can rebuke you. Someone to call when you feel stuck. If you can get a mentor in your field of interest, then by all means get one.
I have burnt my fingers in the past due to inexperience. If I had a mentor in my earlier years, I believe there are mistakes I would not have made.
Mentors however, should not just be for our careers but also for other areas of our lives.
Any words of wisdom for someone who wants to get into the real estate business?
Start anywhere. Just start – even if you have to start off as an agent or volunteer for a real estate firm to learn the tools of the trade.
Doors of opportunity will open as you go along. When I started, I didn't have the money to build my own property, I just harnessed the opportunity to do what I could with what I had at the time.
What role does education play in running a firm like yours?
I believe continuous learning is important for someone in any field. I spend a lot of time on the internet researching on things that will make me better at what I do. I am a high school dropout but that has not deterred me from making something out the opportunity I found along life's lane.
I have however had to take short courses in order to improve my ability to deliver.
The Centonomy class is one of those. Hold on to the hope that tomorrow will bring better things. I was once a tout, I know from experience that it is possible for one's circumstances to change.
Your general take on life?
Life is one long road, learn to enjoy it every day. Celebrate the seemingly small achievements along the way.
Don't wait for a hallmark event to mark the beginning of your happiness. Balance the resources that you get between getting the job done, enjoying leisure activities and saving for the future.
Your take on the current state of real estate in Kenya?
There is still plenty of room for growth. For as long as there are thatched houses and mud houses in Kenya, there will be room for growth.
Source link-sde.co.ke
Doors Of Opportunity: From Makanga To Real Estate Boss