Ruto has no problem IEBC meeting Nasa demands including sacking staff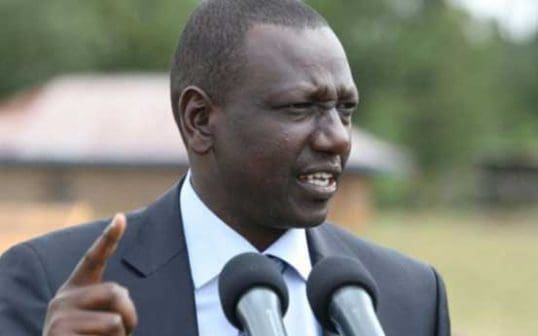 NAIROBI, KENYA:  Deputy President William Ruto said on Tuesday there would be no problem if the IEBC agreed to meet a raft of demands made by the opposition ahead of a repeat presidential vote on October 26.
The Supreme Court annulled an August 8 vote at the start of September after opposition leader Raila Odinga challenged the re-election of President Uhuru Kenyatta.
Odinga has withdrawn from the repeat poll, saying the electoral agency had failed to meet a list of conditions his coalition said would guarantee fairness. He has called for daily protests to force the reforms.
"If they (the election board) chose to have a discussion with our competitors with a view to firing this member of staff or firing that member of that staff or changing a supplier … so long as the elections are there, we will participate," Ruto told reporters.
Under the constitution, the repeat election must be held within 60 days of the September 1 invalidation. The election board says it will to go ahead with the vote but Odinga's withdrawal has caused concerns of a political crisis.
Ruto accused Odinga of trying to spark chaos through the protests in order to get a negotiated settlement, which Kenyatta's side was not prepared to accept, he said.
"It is a manufactured situation to achieve a political end and that is what we must resist," he said.
Odinga was looking for a way out of the election after realising he was not likely to win, Ruto said.
"They wanted a repeat election, they have a repeat election. They don't want to participate. What do they want?" he said.
Ruto has in the  past defended IEBC staff against NASA demands to have them fired for allegedly bungling the August 8 presidential poll in favour of President Uhuru Kenyatta.
He has, in political rallies insisted that Raila was victimising "small people like Chiloba" whenever he loses an election.
After the August 8 polls, the DP, in response to NASA's demands said no IEBC worker would fired.
His statement today is therefore being seen as shift from his hardline stance.\
Source link-standardmedia.co.ke