Death Announcement And Fundraiser For Bether Oluoch Olero Of Maryland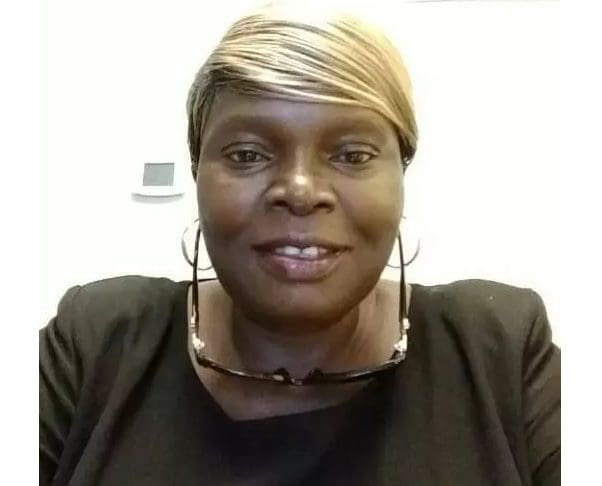 Bether Olero, passed-on on November 7, 2017 at Holy Cross Hospital in Silver Spring MD.  Bether was born in Nairobi, Kenya on April 24, 1966; she comes from Kano Kobura (originally from Masogo Village).
She was the daughter of the late Mzee Martin Olero and the Late Mama Rhoda Gumba Olero.
Bether is survived by her son, Obadia Odera Ndede and her siblings, Barack Dinda Olero, Caleb Olero, Philip Olero, Beatrice Mills, Roseline Otieno, Daniel Olero, Noel Olero, Leah Olero, Benta Olero , Dorcas Owour, Pamela Olero, Benta Chirchir amongst other.
Her uncles , William Meda of Maryland, David  Meda, Dan Oloo amongst others. Her aunties, Ann Siganda, Merab Owino, Zymprose Odhiambo, Emma Odhiambo amongst others. Her cousins Caroline Nzioka,  Jacklin Siganda, Maureen Achieng, Evans Opiyo Meda, Benta Meda, Maureen Meda amongst others.
Bether was a very friendly, warm and pleasant person, who had an infectious smile for everyone who met her. These traits and characteristics endeared her to many people both in Kenya and here in the US.
As a child of God she had a positive image and a strong spirit in whatever situation life threw at her and never raised a complaint. Bether had a big heart which saw her put everyone first before self and would go that extra mile to ensure everyone was happy and satisfied.
Above all and most important she loved her Lord, was a born again Christian and served the Lord as a member of the Winners Chapel, Maryland.
She stood on her faith until the last day, when her Pastor visited her on Nov 6th in the evening and offered to pray for her. She responded with Amen at the end of the prayer, despite being very weak. We believe Bether is in heaven singing with the angels.
RIP Sister Bether , Nyamasogo/Kobura – till we meet again.
The fundraiser is on 11/18/2017 at:
6515 Loch Raven Blvd
Baltimore MD 21239.
Those who might not be able to make it can use Maureen Achieng's Cashapp:
$MaureenMAchieng.
God bless abundantly


Death Announcement And Fundraiser For Bether Oluoch Olero Of Maryland