Martha Wangari Karua slapped with Sh10 million bill
Martha Wangari Karua slapped with Sh10 million bill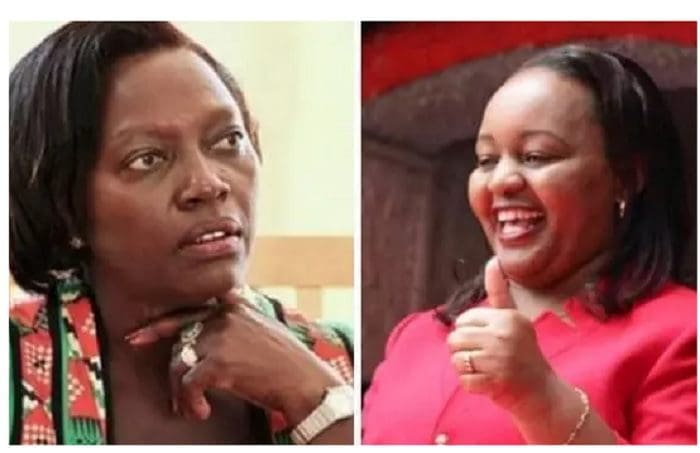 Ms Karua was challenging the election of Governor Anne Waiguru on a technicality.
It was double blow for the former presidential and governorship candidate as the court slapped her with a Sh10 million bill as the cost of the suit.
Justice Lucy Gitari ruled Karua had failed to comply with provisions of the Elections Act 2017, hence her appeal could not stand.
But Karua vowed not to take the ruling lying down, saying she would appeal the court decision.
According to Justice Gitari, the provisions of the Act "are clear that a petitioner must disclose the full election results and the date such a declaration was made". She said Karua had failed to do so.
Futile exercise
"This petition faces the consequences of non-compliance and has no basis for going on trial with these kinds of defects while doing so would be an exercise in futility," Gitari ruled.
"Any petition that fails to state the date of the election, the results of such an election and how declared is fatally defective, hopeless and beyond salvage," the judge added in her two-hour ruling.
Besides her petition being struck out, Karua is faced with the cost of the suit, to be paid to the four respondents.
The court directed the deputy High Court registrar to come up with a formula on how much each of the four respondents would receive of the amount.
The Independent Electoral and Boundaries Commission, County Returning Officer Samuel Seki, Ms Waiguru and her deputy Peter Ndambiri were respondents.
Gitari said she relied on a recent persuasive decision from a Mombasa court where a petitioner had failed to comply with the mandatory Election Petition Act 2017.
The application to strike out the petition was filed by Waiguru's lawyers.
Martha Wangari Karua slapped with Sh10 million bill