Employment opportunity: Radio Operator (open to Kenyan nationals only)
Employment opportunity: Radio Operator (open to Kenyan nationals only)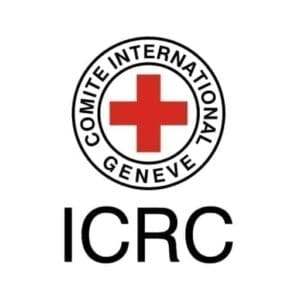 The International Committee of the Red Cross (ICRC) is an impartial, neutral and independent organisation with the exclusively humanitarian mission to protect the lives and dignity of victims of war and internal violence and to provide them with assistance. It also endeavours to prevent suffering by promoting and strengthening International Humanitarian Law and universal humanitarian principles. The ICRC's Regional Delegation in Nairobi co-ordinates the institution's humanitarian activities in Kenya, Tanzania and Djibouti.
The Regional Delegation in Nairobi is seeking for an experienced, highly motivated and qualified person to fill the position of:
RADIO OPERATOR
(Open to Kenyan Nationals only)
OVERALL RESPONSIBILITY:
The incumbent will be responsible for operating the ICRC telecommunication equipment to monitor the movement of the ICRC vehicles – cars, airplanes – to and from the field trip. She/he facilitates telecommunication contacts between the ICRC sites, and people though radio, telephone and other monitoring tools.
TASKS AND RESPONSIBILITIES:
Radio Communication
Maintain HF continuous communication with ICRC mobile stations and personnel in the field for locations, status, and security reports;
Assist other mobile stations in relaying of information in case of propagation problems;
Ensure that the laid down Radio communication procedures is strictly adhered to;
VHF radio contacts with mobiles stations and ICRC personnel within range for regular communication pertaining to their operations;
Assist in training of Radio Communication operations to users in the Delegation and the greater region;
Data Services
Broadcasting of information concerning Security Alert locally, using relevant means, i.e. VHF, SMS, or phones;
Faxing and scanning of documents as requested by departments within the Delegation;
Monitoring
Monitor Mobile Stations, ICRC Aircraft movement and Information Technology Local Area Network using the recommended monitoring tools;
Take necessary actions or escalate incidents to the relevant offices to address issues;
Conduct periodic equipment inspections and routine tests in order to ensure that operations standards are met;
Switchboard and Logging
Attending to telephone calls during the Night times, public holidays, and other times in the absence of the Switchboard operators.
Testing telephone lines and reporting any faults to the IT Helpdesk.
Maintain station logs of messages transmitted and received for operations.
Maintain the Regional Delegation's weekend permanence.
REQUIREMENTS
Must have academic "O" level Certificate.
Certificate in Radio Telephony and communication from a reputable Organisation.
Qualified Air operations communicator.
Minimum 3 years' experience in a similar job from a reputable organisation.
Good command of English and Swahili language both written and oral.
French language will an added advantage.
Available for weekend duty.
Computer Literate.
HOW TO APPLY:
Interested persons with the required background and experience are invited to submit their application to: Human Resource Office at the e-mail address;[email protected] before 19th January, 2018 (indicate the position title in the subject line).
Please include: detailed Curriculum Vitae and motivation letter, copies of relevant certificates, current and expected remuneration and contact details of three referees.
NB: ONLY EMAILED APPLICATIONS WILL BE CONSIDERED
The ICRC does not charge a fee at any single stage of the recruitment process
Employment opportunity: Radio Operator (open to Kenyan nationals only)