Death Announcement For Joshua Murage Gathara Of Burlington, New Jersey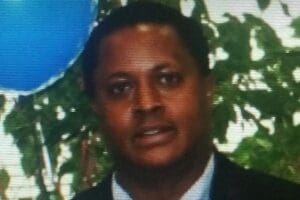 It is with a heavy heart and sadness that we announce the death of Joshua Murage Gathara formerly of Burlington,  New Jersey which happened in Milton, Georgia on March 3rd, 2018.
He was the son of the late James Gathara and the late Elizabeth Mumbi Gathara,  brother to Mary Wairimu Mbatia, Samuel Karoki Gathara, Thumbi Gathara, Joseph  Muhindi Gathara,  John Muriuki Gathara, Peter Muruga Gathara and Daniel Munyua Gathara. He was the brother-in-law to the late Daniel Mbatia Warobi, Wanjiku Karoki, Nyambura Thumbi, Ruguru Muhindi,  Wamuyu Muriuki, Wamuyu Muruga and Gathigia Munyua. He was an uncle and grandfather to many.
Plans are to transport the body to Kenya for burial.
Your prayers and financial support is greatly appreciated.
https://www.gofundme.com/muragekenyahomegoing
For more information please contact:
Gathara Thumbi: 678-697-6556
John Muriuki Gathara: 336-695-2560
Nyambura Thumbi: 678-559-5276
Esther Wamuyu Muriuki: 336-413-6477
Peter Njoroge: 404-319-9704
Jane Wakini Njoroge: 470-286-3260