The Mzungu Man Who Raped Young Coast Girls Jailed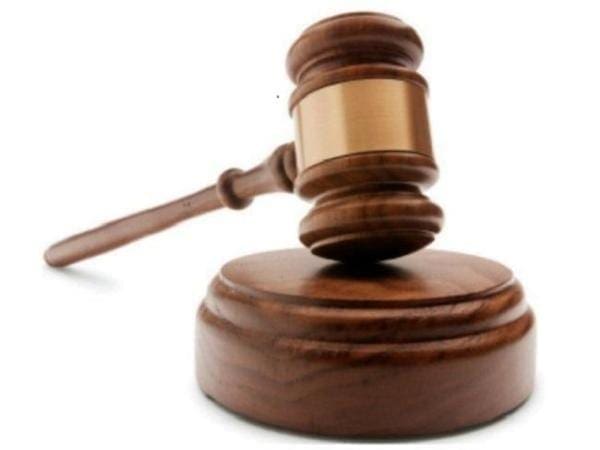 The conviction of 72-year-old British pensioner Keith Morris by a British court for sexually abusing Kenyan children has once again cast the spotlight on the scourge of sexual exploitation of minors by foreigners and rich Kenyans at the Coast.
Morris, who had lived in and around Kikambala area in Kilifi for almost 20 years, used to pass himself off as a wealthy philanthropist while in actual sense he was preying on poor girls.
He is waiting for sentencing by the Leeds Crown Court on July 17.
Morris' rendezvous and sojourn in Maweni village, where most of his 12 victims hailed from, is typical of the role played by rich Western pensioners, foreign fugitives and wealthy Kenyan adventurers sustaining the web of child pornography and child prostitution. The vile trade is spurred by poverty and often aided by conniving and complicit police officers, and even parents.
Before Morris was convicted, there was a Belgian pedophile Perniaux Allain Robert, who died at 59 years at the Shimo la Tewa Prison, where he was serving a 20-year sentence for defiling a 12-year-old child.
It was a sordid affair in which the girl's mother, Sidi Charo, also participated and sustained for financial gain.
Justice fugitive
Sidi was jailed for three years and is now free, but Perniaux, who was a fugitive from Belgian and French justice and was living in Kenya on expired passports, died while trying to appeal his conviction. He was buried in a Mombasa cemetery after his family in Belgium rejected his body.
Like Perniaux before him, Morris' decades-long crimes in Maweni were in part aided by a local official who, we have established, tipped him off early in 2017 that he was under investigation, causing him to flee. But he was promptly arrested at the airport on arrival in London.
The two paedophiles plied their victims and their guardians with money, acting from the safety of rich suburbs and high-end hotels in Mtwapa and Kikambala.
According to an officer from the Directorate of Criminal Investigations in Kilifi, and who did not want to be identified, Morris had a string of affairs with at least 10 children, but only four confessed.
Three of them testified in court via video link from Kilifi during Morris' trial.
The source further told The Standard that although most of Morris' victims were from Maweni in Kikambala, the convict spent most of his year in a famous hotel in Bamburi in Mombasa.
This officer claims Morris learnt he was being probed from someone within the police force after he had left Kenya, leading him to postpone his return indefinitely. But he was eventually arrested because rights groups and other investigators informed British authorities.
"Information was out that he was abusing children and after he had gone back to Britain, one of the victims confessed, and we launched investigations. But he was tipped off and was getting updates on what we were doing and he did not return. But we are not aware of who was informing him," said the officer.
Kilifi Child Protection Programme officer William Mganga, who testified in the trial from a location in Mombasa, said Morris lived in Leeds, England, and came to Kenya many years and befriended a poor family in Maweni slums, offering them financial support.
Frequent visitor
"He used to frequently come to visit the family, at least two times in a year. He used to stay in different hotels (names withheld) and used to take children with him, either to spend the day or even the night with him. He used to take advantage of the poor children's background to sexually abuse them," said Mganga yesterday.
Mganga alleged that the families of some of the victims often protected Morris and refused to cooperate with investigators.
"The parents did not want to lay any accusation on him and kept saying he was a good man because he provided them with food, clothes and other stuff," he said, adding that an unnamed English tourist, displeased with Morris' child abuse, reported him to British police who arrested him in London.
Mganga recalled an incident in 2014 when Morris took a girl from her home in Kilifi, apparently to accompany his own grandson on vacation and promised her mother that she would be back at 5pm. But the girl stayed overnight with him in a Mombasa hotel.
According to reports, Morris' oldest victim was 12 years, and he committed his horrendous acts between 2010 and 2016. But there are claims of even earlier crimes that were never reported, and may never be known because some of his victims are old and even married.
Mganga said Morris' disappearance with the girl was reported at Mtwapa Police Station. But according to DCIO Kilifi Christopher Chesoli, no such statement is on record at the station.
Kilifi County Director for Children George Migosi said he would not speak to the Press on the matter before getting official communication.
Prostitution ring
Morris, Pernaiux and Sidi are symptomatic of a prevalent phenomenon at the Coast, where the tourism industry has spurred a sex/child prostitution ring involving mainly Western male and female tourists, but also local paedophiles.
Of significance in this abhorrent matter is the role of complicit parents and guardians who, after selling their children to sex slavery, engage in a conspiracy to conceal the truth and obstruct justice.
Although parents and guardians are blamed for not aiding in the exposure and prosecution of paedophiles, corrupt police and child protection officers are also not without blemish when it comes to investigating orphanages and exclusive establishments in Kwale and Kilifi, where defilement of boys and girls is prevalent.
Following the Perniaux and Sidi case in Mtwapa, police and child welfare officers announced a crackdown on orphanages suspected to be promoting child prostitution. But nothing much came out of the alleged investigations.
On May 12, 2014 police and national Government officials announced that six orphanages and child rescue centres in Kilifi had been placed under investigation for child sex abuse and underage labour.
A senior officer in charge of children's rights affairs told The Standard then that managers of these institutions were being investigated for exposing young girls to prostitution with tourists from the West.
PHOTOS:MEET MONSTER HUSBAND WHO CHOPPED WIFE'S HANDS IN RAGE
The witchdoctor Margaret Njambi That Mzee Jomo Kenyatta Loved
The Mzungu Man Who Raped Young Coast Girls Jailed