Ngirita setback as court rejects NYS case sureties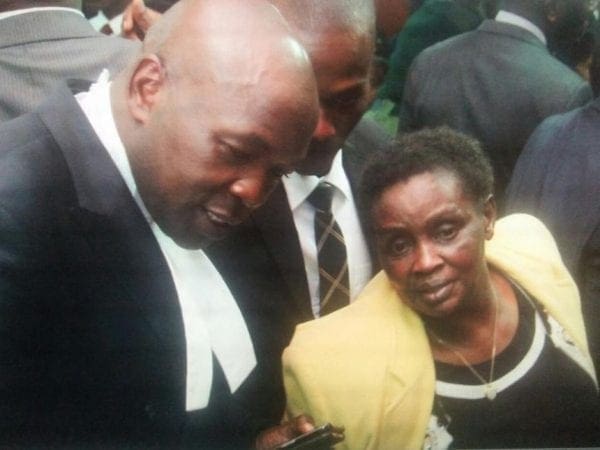 Lucy Ngirita, a Sh468 million NYS scam suspect, remained in remand after a court yesterday declined to approve her sureties.
Lucy is the mother of other four suspects. She was turned away by Anti-Corruption Court magistrate Douglas Ogoti. Some of her documents were not properly filled. She was directed to go back to the DCI to correct the missing entries and appear before court today.
Her file had been placed alongside that of her daughter Ann Wambere, but none was approved.
Phyllis Ngirita, Jeremiah Gichini and his wife, Catherine Wanjiku's sureties have yet to be verified by the police. They too are still in remand slightly a month after they were charged alongside 42 others.
Sixteen suspects, including PS Lilian Omollo, NYS ex-director general Richard Ndubai, former finance director Wellington Lubila, are out on bail after their sureties were approved.
The accused were initially denied bail by Ogoti. He had said the charges touched on the economy and were serious. But the defence teams moved to the High Court and Justice Hedwig Ong'udi ordered that they be granted bonds.
Ong'udi said there was nothing compelling to deny their freedom. She directed each of the accused to execute a Sh5 million bond and a Sh2 million surety, and to deposit Sh1 million bail, pending conclusion of the case.
Their release has been slow after the DPP wrote to the DCI to ensure the sureties surrendered are not proceeds of crime. The DPP  directed the DCI to confirm the validity and legitimacy of the securities after the Assets Recovery Agency raised concerns some of the funds intended for use were suspect and subject of the ongoing cases.