Aspiring Kenyan graphic novelist Michael Manyara looking for support of his work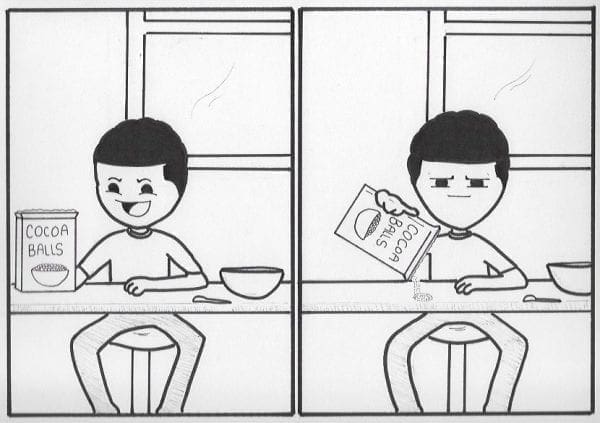 Hello fellow mortals, and welcome to For Your Escape! I'm Michael and I draw circles with bodies that say funny things.
As a kid I was obsessed with 90's cartoons, comic books, super heroes and everything else that made the ladies walk away from me. So with no dates and an alarming amount of free time I started drawing and immediately fell in love with it. I drew everything (and I mean everything) I could think of; cartoon characters, nature, buildings, people, you name it – if I wasn't drawing I felt as though I was wasting time.
When I reached high school I began drawing goofy caricatures and short comic strips for my friends, and being able to make them laugh through my artwork was a feeling I couldn't describe; however, as college started to approach I lost sight of art and started focusing on "figuring out my future".
In college I stopped drawing all together and focused on my studies and earned an accounting degree, and two short months after graduation I was off to Washington DC to work as an auditor. It didn't take long until I started feeling like something was missing, but I couldn't figure out that I missed drawing.
Two years later I was sitting up in bed with my girlfriend watching The Office when she let out a hot, flesh melting fart that could've burnt a hole in our bed's comforter. I began to laugh uncontrollably then I jumped out of bed and drew a short comic strip of the horrific atrocity she bestowed upon my nostrils, and when I showed it to her she began laughing hysterically. In that moment I looked up at my discolored ceiling as asked myself, "Why on God's green rock hurdling through space did I stop drawing?" Everyone experiences light bulb moments and oddly my light bulb moment came from a hot fart that smelled like rotting grapefruit.
Contact- https://www.foryourescape.com/contact
Book Store- https://www.amazon.com/Detention-Life-Elementary
Website-https://www.foryourescape.com/#1