Why Malik Obama kept off Kogelo events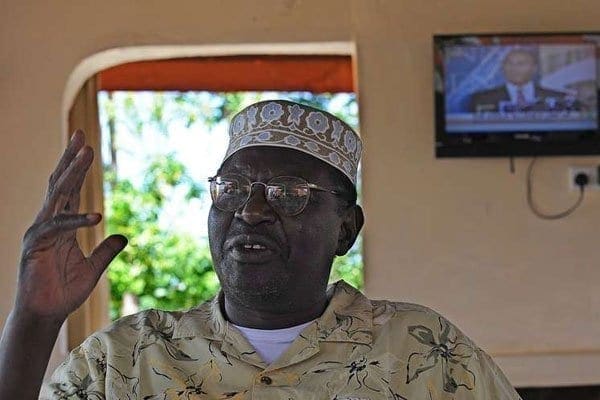 Controversial former US President Barack Obama's half-brother Malik on Monday kept off the proceedings in Kogelo.
He said the event was for two people: Barack Obama and (Rita) Auma Obama.
"Rita Auma is not the Obama family. It was her and her brother's affair," said Malik, while responding to questions why he avoided the family function.
He flatly refused to justify his absence. He only responded by asking another question.
"Did you see me there? No. You only saw Auma and Mama Sarah. No further comments," he said.
IGNORING FAMILY
Malik broke ranks with his family two years ago when he campaigned against Mr Obama's Democratic Party candidate Hillary Clinton.
He endorsed Republican candidate, Donald Trump.
In 2016, Malik accused President Obama of ignoring his Kenyan family and the African continent after he was elected the first black president of the US despite using "his Kenyan roots as a strong pillar of his 2008 presidential campaigns".
On Monday, he was unwilling to comment on the opening of the Sauti Kuu Resource Centre, further depicting his strained relationship with his family.
ADDRESS GATHERING
There were reports some of his family members were barred from accessing Mama Sarah Obama's home when Mr Obama visited.
Malik refused to comment on the claims, only saying: "I have no further comments."
Politicians who attended the Sauti Kuu Resource Centre launch were not given an opportunity to address the gathering.
Former Kisumu Deputy Governor Ruth Odinga faulted the organisers, saying it was wrong to bar local leaders from "just saying hi".
-nation.co.ke