Philomena Mwilu deals Haji a blow in court fight – VIDEO
Philomena Mwilu deals Haji a blow in court fight – VIDEO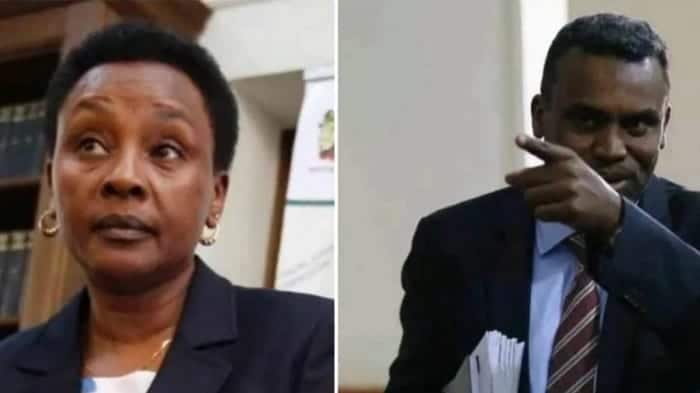 Embattled Deputy Chief Justice Philomena Mwilu has filed an application seeking to stop her criminal prosecution over alleged corruption.
In an application filed at the High Court on Wednesday, Judge Mwilu argues that her alleged impropriety while handling Imperial Bank cases is purely a commercial.
She argues that Director of Public Prosecutions Noordin Haji, who took her to court, is motivated by malice.
Justice Mwilu says the allegations Mr Haji has levelled against her are malicious.
Through senior counsel John Khaminwa and Okongo Omogeni, it is her argument that the case is "purely commercial transactions" and which were concluded.
She says the case has nothing to do with the pursuit of criminal justice.
The charges, she says, have been contrived by the DPP for malicious and ulterior motives.
The case, she adds, is not coincidental and appears to be part of a larger scheme to embarrass her as the country's second top judge.
The judge faces numerous counts of stealing, abuse of office and unlawful failure to pay taxes.
Additionally, investigators claim that the judge has acted in contravention of the Leadership and Integrity Act by accepting a personal loan of Sh12 million from Imperial Bank.
The judge is also accused of engaging in misconduct in furtherance of personal benefit.
The case is being heard by Justice Chacha Mwita.
-nation.co.ke
Philomena Mwilu deals Haji a blow in court fight – VIDEO