Woman refuses to breastfeed baby unless paid Ksh.100K by husband
Woman refuses to breastfeed baby unless paid Ksh.100K by husband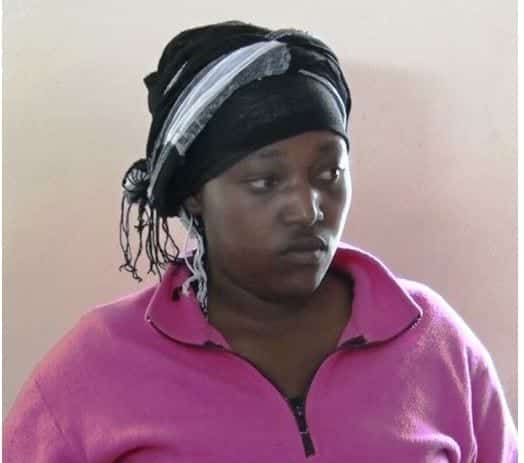 A 25-year-old woman was on Tuesday arrested in Thika town for allegedly refusing to breastfeed her baby unless she was paid by her husband.
Faith Nyokabi abandoned her 4-month-old baby at her matrimonial home in Kiganjo Estate over a week ago and refused to return without receiving Ksh.100,000 in cash from her husband, Charles Kiiri.
According to the 36-year-old Kirii – who is casual labourer – he was informed on August 1, 2018 that his wife had taken off and left their infant in the house.
He reportedly rushed home and found the baby under the care of neighbours who told him that the baby had been abandoned immediately he left for work.
Kiiri said he pleaded with her to return home and breastfeed the baby but she told him that her mother had taken her to a local hospital where she was injected with a drug to dry out the milk.
Nyokabi is also reported to have told the husband that she was fine but was abandoning the child and wouldn't go back unless he gave her the money.
The frustrated husband reported the matter to the Thika Children's Offices and was referred to Murang'a Children's Offices.
Kiiri said the main issue between the two was occasioned by his mother in-law whom he accused of making frequent financial demands.
According to Thika Children's Officer Lina Mwangi, the woman will be charged with child neglect and denying a child protection and care contrary to the Children's Act.
Mwangi advised the father to look for a temporary caregiver to look after the infant under his watch as the court handles the matter.
Woman refuses to breastfeed baby unless paid Ksh.100K by husband