Raila Odinga – Mzee Jomo Kenyatta used to sleep in our house
Former Prime Minister Raila Odinga on Friday opened up to his supporters about his childhood with Kenya's founding President Jomo Kenyatta.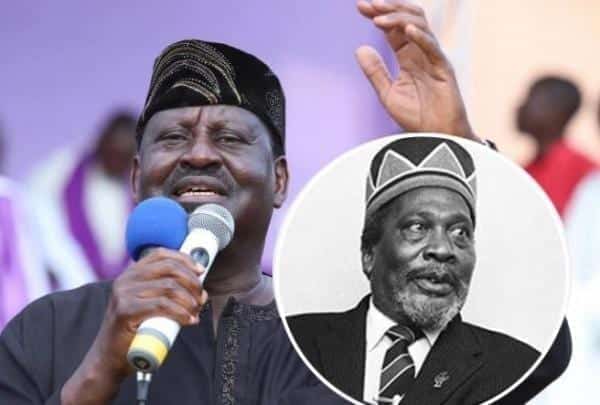 The Opposition leader was positive the pact between him and the President will unite the country and take it back to the peaceful period after independence.​
"I remember as a child that the founding President Jomo Kenyatta used to sleep in our house. We need to go back to the days when the country was united, devoid of tribalism," he said.
Raila was appealing to his supporters to welcome President Uhuru promising them that the handshake will be fruitful.
Raila also told Kenyans to brace for radical constitutional changes next year aimed at improving governance and service delivery.
He said he was not happy that eight years after the declaration of the Constitution in 2010, the laws have failed to ensure unity of Kenyans, equity and end corruption.
"We have not yet crossed the bridge even after we enacted new laws which were expected to put an end to repression and exclusion," he said.
The former Prime Minister explained that one of the reasons that compelled him and President Uhuru Kenyatta to shake hands for the sake of unity was constitutional reforms.
President Uhuru Kenyatta is visiting Kisumu next week for the launch of the Universal Health Coverage (UHC) programme.