Major changes after attack: Private guards to carry guns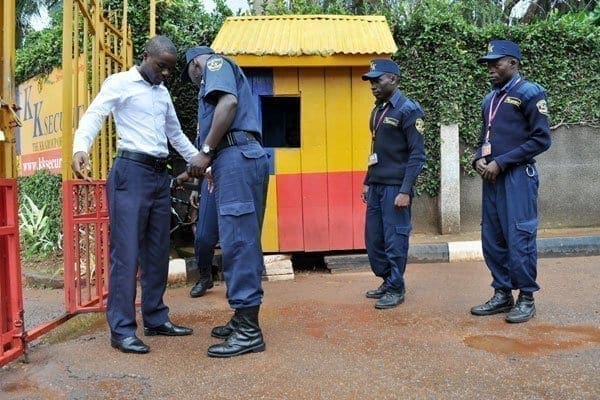 Private security guards manning public places will now be licensed to carry firearms while on duty after fresh training and vetting, authorities said Friday.
The Private Security Regulatory Authority CEO Fazul Mohamed said this will happen in six months' time.
Mr Mohamed spoke at the Nairobi Railways Club where all senior supervisors and managers of security firms had converged to discuss modalities of the arming of private guards in the wake of the terrorist attack in Nairobi Tuesday that left 21 people dead.
SECURITY
The official said the proposal has been work in progress and had the blessings of the Interior ministry in collaboration with other national security organs.
"Those to be armed are in government and public installations and those in cash in transit. We are preparing for a thorough vetting of employers and guards to ensure its success," he said.
Before they are issued with specific firearms, Mr Mohamed said employers should ensure that their staff get a mandatory insurance cover.
"Security guards especially in malls form the first line of defence against terrorists and other criminal elements. If we trust them with such establishment why not trust them with firearms?" he asked.
There will be also be uniform salary structure for guard working during the day and night.
"We have been complementing the national government on security matters and we are happy that we have recognised for that contribution. We request that the process of setting up an academy for training purposes be expedited," he said.
Kenya National Private Security Workers Union Secretary-General Isaac Andabwa welcomed the proposal adding their welfare should be improved.
By KENNEDY KIMANTHI
-nation.co.ke