Uhuru throws security into panic as he vanishes with Raila
President Uhuru Kenyatta on Saturday, January 19, sent panic waves among his security detail after he slithered away to undisclosed location in Kisumu accompanied by Opposition chief Raila Odinga.
The incident happened shortly after the duo had attended burial of former Youth Enterprise and Development Fund (YEDF) board Chairman Bruce Odhiambo in Koru.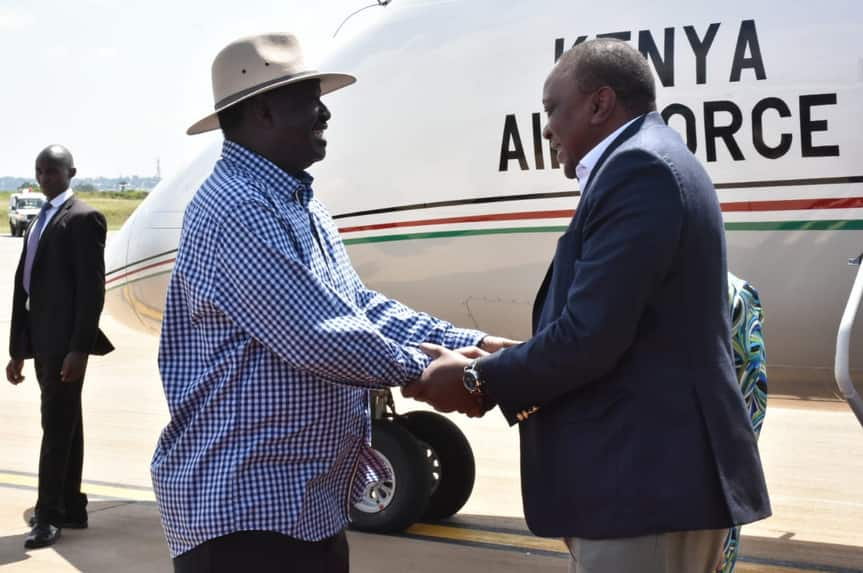 TUKO.co.ke understands that both Uhuru and Raila were aboard different choppers from Odhiambo's funeral but stopped at Kisumu International Airport before the president could fly back to Nairobi.
Uhuru's military helicopter was the last to land at the airport moments after Raila's aircraft touched down at the lakeside airport.
After Raila disembarked from his aircraft, he proceeded close to Uhuru's chopper as if he wanted to bid him goodbye.
The opposition chief, however, signaled Uhuru aside as if he wanted to tell him something secretive. Uhuru is said to have informed those lined up to bid him good bye to wait until he returned.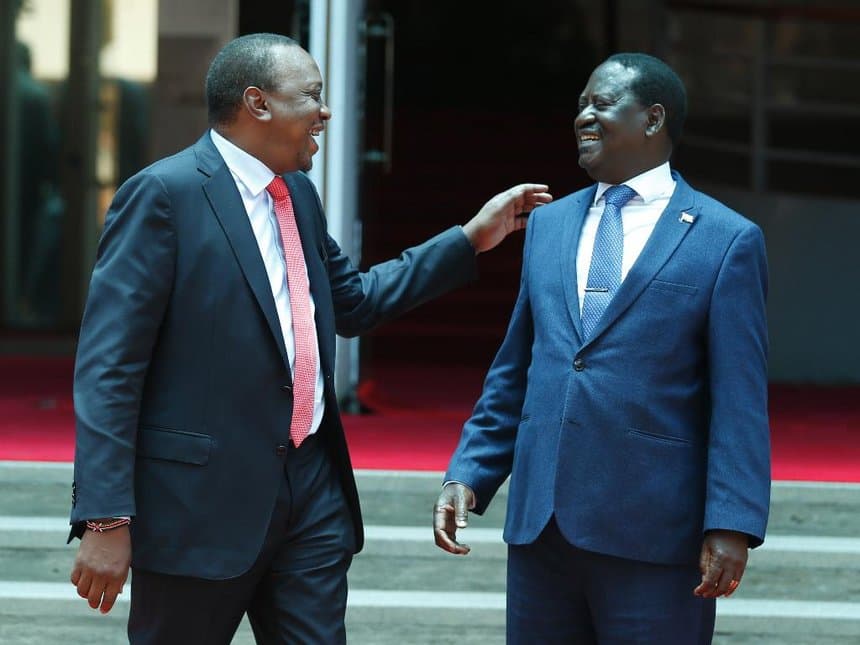 The head of state and Raila then entered a car and left the airport without briefing his elaborate security team. They drove towards Kisumu CBD flanked by Kisumu Deputy Governor Mathews Owili with no special traffic arrangements made for them.
Contrary to the usual fleet of 4×4 guzzlers that always accompany a head of state, the trio ventured to a secrete location in Kisumu with only two cars.
By Muyela Roberto
Uhuru throws security into panic as he vanishes with Raila