'Home is best': How Kenyans in US survived deep freeze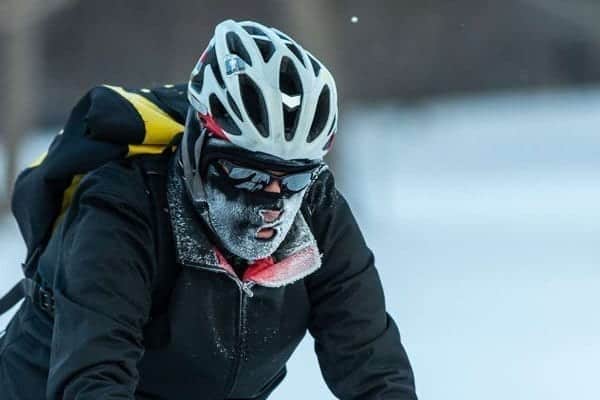 On the second day of his return from Kenya after a long vacation, Sam Kimani, a Kenyan resident of Springfield, Illinois, was ready to go back to work to replenish his bank account and credit card after what he called 'insane' spending back home.
Then he woke up to news that a state of emergency had been declared by both the State and County governments because of the coming storm.
And so, for three days starting Wednesday morning, Mr Kimani found himself barricaded in his apartment as the temperatures dropped and snow rose all around him.
With nothing but cans of mostly expired foods, dry water taps and a television that only showed local channels, he was in a state of panic by Friday when the deep freeze started to loosen its grip on the state of Illinois and neighbouring states.
"The taps are frozen so I can't shower. The state of emergency is still on so I can't order pizza or any other fresh foods," Mr Kimani told the Sunday Nation when reached by phone.
"I should be on my third double shift by now but here I am in this cold house. Please, can somebody come and take me back to Kenya where crazy natural disasters like this one never happen?"
ENDURANCE
The past 72 hours in the American Midwest and Northeast have been about endurance, as a breathtaking cold has settled over a massive stretch of the country.
The record-setting frigid temperatures, some of the coldest on the planet, have frozen the Great Lakes, taxed electrical and natural gas infrastructure, endangered both human and animal life and tested the resolve of millions of people who are used to the cold but had never experienced this.
In some areas in the Mid west, temperatures dropped below -50 degrees and the extreme weather was blamed for several deaths across the region – some people appeared to have frozen to death in Milwaukee, Detroit and Rochester, Minn.
From Minnesota to New York, the polar vortex again prompted school closures, mail service interruptions and thousands of flight cancellations, many of them in and out of Chicago.
The picture was that of a city in another planet, covered in a coating of frost and ice.
'HELL'
Kenyan born Njeri Osaak said it was freezing cold in Cincinnati Ohio.
She said even if one cranked the heater up to 75 degrees, it would still be cold.
"The water does not get hot enough. You dress up and layer up when going to bed and gradually undress as you get warmer. Open the door in the morning and you get hit by this ice cold blast," she told the Sunday Nation.
"The car won't start. The sun is actually out but it might as well not be. It's a cold sun. Hell has frozen over."
rof. Kefa Otiso, a lecturer at Bowling Green State University,
"Can't remember Bowling Green cancelling classes for two days in a row.  The irony has been the deceptively sunny but bitterly cold days. This one has shattered decades-old records."
"ROUGH"
Peter Kerre, a Kenyan cyber security engineer who relocated to New York City from Minneapolis in Minnesota where he had lived for more than 10 years, said despite the fact that Minneapolis has colder weather, New York City's winter storms or polar vortex are more brutal because New Yorkers do not drive.
They use the subway so they are more exposed to the harsh weather.
"Minnesotans drive everywhere. The most exposure one would have is a few seconds of walking to a car. For those working, downtown Minneapolis buildings are all connected by a skyway system so you can walk from building to building without stepping outside. In New York, you have to hit the streets," he said.
Mr Kerre said, however, that the wind-chills in New York City seem to be worse because much of the cold air is not only trapped in between the sky scrapers, but also whizzes by between buildings.
"It is rough out here."
SPARED
For many Kenyans living in the US, especially in areas affected by the latest polar vortex, such horrifying natural events remind them of the favourable climate they left behind in the pursuit of the American dream.
"In Kenya, we may be poor but God has spared us from natural disasters that wealth and science can't stop," said Kevin Mango of Lewis, Delaware
"It's one of the reasons why for most of us, even though we live here in body, our souls and spirits are always back home, where we were born and raised."
By CHRIS WAMALWA
-nation.co.ke