Jacque Maribe pulls down all but one photo of Jowie
Jacque Maribe pulls down all but one photo of Jowie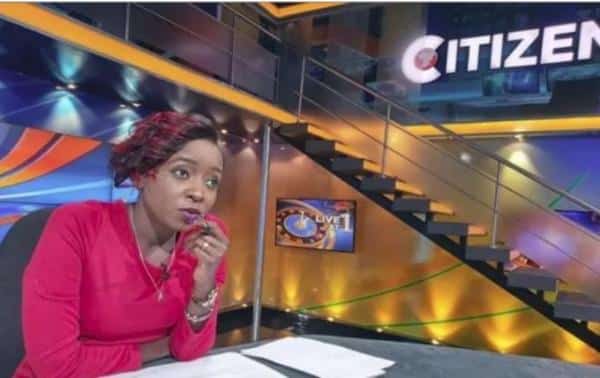 Citizen TV Journalist Jacque Maribe appears to have pulled down all photos of her fiancé Joseph Irungu aka Jowie except one.
The only trace of Jowie on her Instagram page is a post in which she was declaring her unwavering support for him, posted on July 5, 2018.​
The two were heavily mentioned in the case surrounding the murder of businesswoman Monica Kimani and it seems that this has all but ended their relationship.
Previously, Maribe's Instagram page was full of lovey-dovey photos with Jowie, including their much-publicized engagement but at the moment her profile only has photos of her close friends and colleagues at work.
The two were last seen in public together at Milimani Law Courts on December 18, 2018, and embraced tightly, leading many to think they were still going strong.
They were faced with various counts over the murder of Monica in Kilimani and both denied the charges.
Jacque was set free but Jowie's bail request was rejected.
Judge James Wakiaga stated that the prosecution could not convince the court that Maribe would use her influence to intimidate witnesses.
He further stated that Maribe needs to take care of her son during this period.
Joseph Irungu, her co-accused, was however denied bail on grounds that he might intimidate witnesses and his previous record with guns might also lead to hostility from witnesses.
Wakiaga further stated Jowie did not have a place to reside and despite his family assuring the court that it would look for accommodation to house Jowie, they did not clearly state how they would do this.
Jacque Maribe pulls down all but one photo of Jowie