Shocking CCTV Footage of Woman Robbed at Gun Point
Shocking CCTV Footage of Woman Robbed at Gun Point
A gang of armed men was captured on CCTV robbing a woman at gunpoint in Mombasa.
The undated video shows the unsuspecting woman at an M-Pesa shop when the men approach her in Makande area of the coastal town.
In the video, the men, three in number, are seen walking past the woman as she tries to complete a transaction at the money agent.
Two of the men turn and head for the woman with one reaching for his gun.
As the two men surround the woman, their counterpart disappears from the frame.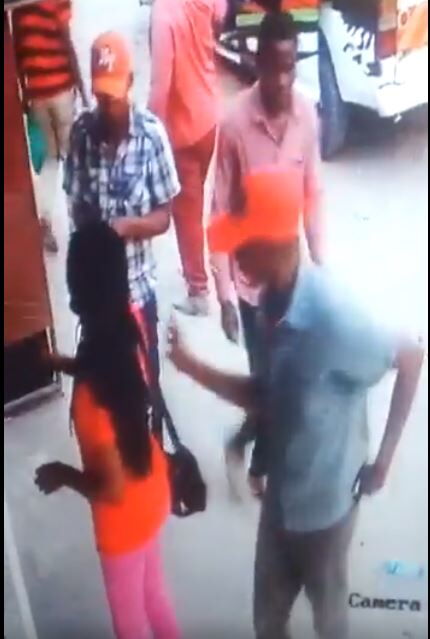 One man takes her handbag as the other brandishes his gun. The woman is clearly in shock as she does not put up a resistance.
Their counterpart comes back into the frame having fetched a motorcycle which they casually board and speed off.
Two of the men wore red caps while the driver of the motorcycle donned a red marvin hat.
They did not harm the lady as she complied to their demands and at the end of the clip is seen walking away from the scene of the crime.
Shocking CCTV Footage of Woman Robbed at Gun Point