VIDEO: Governor Kingi's stern warning to Aisha Jumwa
Kilifi Governor, Amason Kingi, while speaking at a function on Sunday evening, gave a stern warning to vocal Malindi Member of Parliament (MP), Aisha Jumwa regarding her recent outbursts.
He went even further and dedicated a reggae song titled Mr officer by the legendary Jacob Miller in a bid to encourage her to watch her temper and public utterances.
Mr Kingi's dress-down was as a result of Jumwa's public confrontation at Jilore in Malindi with ODM Secretary-General, Edwin Sifuna, last Friday which went viral.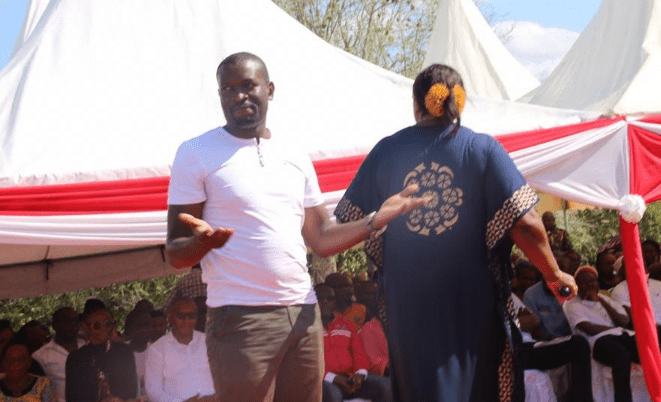 Governor Kingi stated that despite her bitterness towards the party that ousted her from its ranks, her public spat during the funeral only served to taint her own image as an uncontrollable individual.
"I know all about Jumwa's issues in full. Mine is to ask all those concerned. Jumwa you are bitter and everyone knows about it. You have a right to be bitter and frustrated as a politician. I want you to look for better ways to fight this crisis that has befallen you. Some ways will not help you," Kingi asserted.
The governor went on to give a short analogy in a bid to drive his point home even further.
He revealed that it would be ill-advised to go after a naked mad person by also undressing, adding that passersby would only see two mad people running along.
The Kilifi governor insisted that the Malindi MP should listen and internalise the Jacob Miller song as it advocates the need for one to watch their temper.
Ms Jumwa had made the headlines during the Malindi funeral after videos of her snatching the microphone from Mr Sifuna in front of the entire congregation went viral.
She went on to accuse the ODM secretary general of disrespecting the Mijikenda by talking politics at a funeral.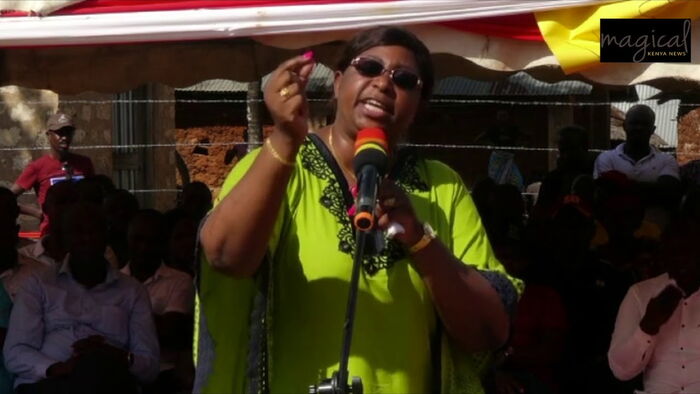 By EDDY MWANZA