Fishy Deals Used to Steal Money in Arror & Kimwarer Dam Scandal
Fishy Deals Used to Steal Money in Arror & Kimwarer Dam Scandal: The Arror and Kimwarer multi-billion dam scandal is undoubtedly the biggest scheme ever witnessed in the country over the last two years.
This week, Director of Public Prosecutions Noordin Haji ordered the arrest of some top government and agencies leaders who were closely connected to the probe including National Treasury CS Henry Rotich.
Other were Principal Secretary Kamau Thugge, Kerio Valley Development Authority (KVDA) Managing Director David Kimosop, Susan Koech, PS East African Community, and National Treasury economists Jackson Kinyanjui and Kennedy Nyachiro.
The DPP indicated that he had a water-tight case to charge and prosecute everyone involved in the procurement and financing of more than Ksh60 billion for the ghost projects.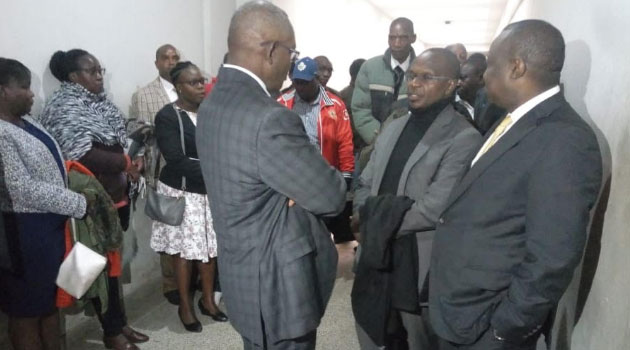 This article delves deep into the details of the scandal, as disclosed by investigative authorities, revealing how money simply vanished into thin air.
Genesis of the dams project
The two projects, Arror multi-purpose dam and Kimwarer da, were to be constructed in Elgeyo Marakwet County, in Kapsaya, Marakwet West, and Talal respectively.
In government records, the story of the two dams appeared for the first time in 1985, when the infamous Turkwel Dam was mooted in the same region.
Turkwel turned out to be the first major kick-back-driven project in Kenya.
The contract for its construction was signed in Nairobi in January 1986 by then KVDA chairman Kipng'eno Arap Ng'eny and witnessed by then Minister for Energy and Regional Development Nicholas Biwott, alleged to be the mastermind of many other such mega projects in the country.
By then, a feasibility study had already been done by the Italian firm B&B SpA, while a separate feasibility study was done for Kimwarer Dam by G & G SpA.
During the Nyayo era, carrying out feasibility studies for projects that would never materialise was one of the main arteries of corruption.
These two feasibility studies, completed in 1991, found that the two dams were viable and "technically feasible". But with no funding from the exchequer or donors, the reports were shelved. At the time, Arror Dam was projected to cost Ksh414 million,
Revival of the dams project
The matter resurfaced again on August 4, 2009, during a Cabinet meeting of the Grand Coalition government of President Mwai Kibaki and Prime Minister Raila Odinga.
While Arror was included in the list of projects to be actualised by the various regional development authorities, Kimwarer was not.
The Regional Development Ministry, then under Fred Gumo, had tabled a Cabinet Memorandum that contained proposals for the Arror Dam, which, it projected, would cost Ksh16.3 billion.
Three feasibility studies were later carried out on the Arror project to seek financing options, even though one would have been enough.
Shockingly, the only available feasibility study procured on May 31, 2010, turned out to be illegal.
Still, there was no evidence of a feasibility study on Kimwarer Dam, which is a prerequisite in any tendering procedure.
In December 2014, records indicate that the Ministry of Environment, Water and Natural Resources, then under Prof Judi Wakhungu, issued two requests for proposals for Arror and Kimwarer dams.
This was to be an infrastructure concession contract where the contractor would charge a fee to users on a build, operate and transfer (BOT) model.
The government had made it clear to those who were interested that no "sovereign guarantees" would be provided for these two projects, and that the government would only guarantee the terms of the concession agreement.
But after receiving the bids, the government, on September 2, 2015, made an about-turn and abandoned its original stand by issuing an addendum stating that it would provide sovereign guarantees to the financiers in case the original borrower failed to repay.
Allocation of tenders
According to Nation, the following schemes were used to siphon the dams' funds:
The National Environmental Management Authority (NEMA) gave a nod to the Environmental Impact Assessment (EIA). The activity provided a go-ahead to the two projects.
Surprisingly, there is no evidence that the exercise was carried out. Additionally, the body ignored protests from other agencies not to approve Kimwarer and Arror dams initiative.
The National Treasury released Ksh643 million to compensate and resettle people in the areas affected by the move. There is no evidence that there the land was acquired by the government.

Kenya Forest Service insisted that excision of forest land to build dams was not a good idea. However, despite that, top officials continued with the projects plans.

The Kerio Valley Development Authority (KVDA) circumvented the tendering process to ensure CMC di Ravenna Company was awarded a contract. To do so, officials in authority used the 2005's Public Procurement and Disposal Act for concession.

CMC di Ravenna was awarded a contract while clearly, it was facing a voluntary liquidation in Italy.

It is alleged that KVDA didn't allow competition from suppliers for all the tenders.

It was stated that all the contracts would cost Ksh46 billion. However, the National Treasury negotiated an increase in the loan to 63 billion shillings. It means that there was an additional Ksh17 billion.

CMC di Ravenna is said to have submitted technical design drafts on February 2019. It was four years behind the scheduled time.

The Kenya National Treasury entered into a loan contract in Euros. This is even though commercial agreements are supposed to be in US dollars, thus causing losses in exchange rates.

Ksh11 billion is alleged to be paid as upfront for insurance, yet the government guarantee would have at no cost sufficed.

Another Ksh4.6 billion was borrowed by the authorities in addition to the other loan to settle the interest in advance. It means that a loan was acquired and later another added to pay the benefit of the first debt.

Borrowed money went direct to personal bank accounts an indication that no one was overseeing their use.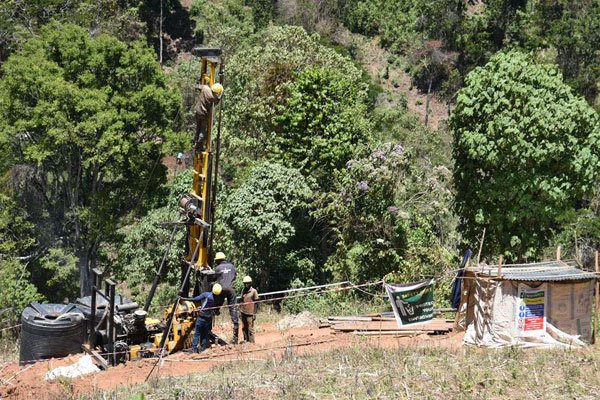 A file photo of workers at Kipsaiya, Elgeyo-Marakwet County, where Arror dam was to be constructed
Further reports by Citizen TV revealed how the money was shared among the involved individuals and companies for supplying goods and services for the project.
New Itailico Ltd received about Ksh15 million to supply bed sheets, pillows, duvets, towels, and other beddings. Up to today, it is not clear why so much bedding would be ordered in a construction site.

Long Rock Engineering Limited was named in the scandal for being paid Ksh6.2 million to supply furniture and transport services.

Achillies Material Handing Limited was paid Ksh6 million to make sure generators are adequate during the exercise.

Tusker Mattresses Ltd was allegedly given Ksh10.2 million for foodstuff supplies even before the construction had started.

Azimuth Group limited pocketed Ks18.3 million for aerial survey and engineering services.

Express Travel Company is alleged to have been paid Ksh14 million to supply air travel tickets.

FCMT – A Charleston Travel Limited is said to have received Ksh77 million for transport services.

Still, on travel services, Toyota Kenya was paid Ksh77 million to supply motor vehicles.

According to DCI, CMC Di Ravenna Kenya was also on this list for receiving Ksh100.6 million for unknown services.

Files Steel Structures Limited was given Ksh8 million to supply construction material.

Sanlam Insurance Company is said to have amassed Ksh47 million for cover services.

Ksh19.4 million went to Highland Valuers for relocation and valuation services even though the land where the projects were to take place is still occupied.

Vipul Kumar is alleged to have been given Ksh4.7 million for services that are yet to be established by the detectives.
By ANTHONY OWINO
Fishy Deals Used to Steal Money in Arror & Kimwarer Dam Scandal