The rise and impending, shameful fall of Ilhan Abdullahi Omar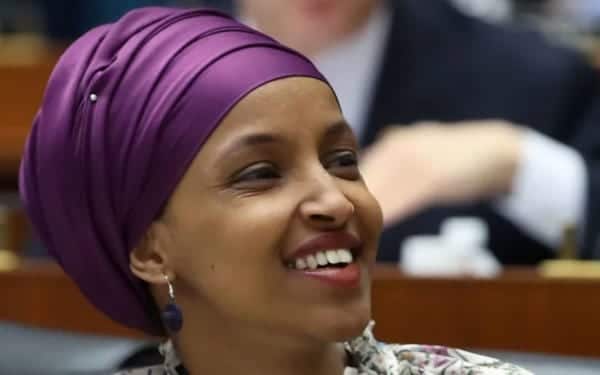 The rise and impending, shameful fall of Ilhan Abdullahi Omar:  Truth, the wise say, is often stranger than fiction.
And in today's hyper-political world, the truth of the rise of first-time United States Congresswoman Ilhan Abdullahi Omar is both stellar and cautionary.
Ilhan is a former refugee who was plucked from Kenya's Dadaab refugee camp – where she had lived for several years with her dad and siblings following Somalia's civil war – and given sanctuary in the United States. Ilhan and her family then settled down to the mundane and slightly impoverished life of African refugees in western countries.
But she wanted more, and joined several activist groups as a young girl, and quickly rose through the ranks of left wing American politics. Her drawing card is her story: in a world awash with leftist agitation against alleged discrimination – homophobia, islamophobia, racism, sexism – Ilhan ticked virtually every identity-politics box: female, Muslim, black, a refugee, and an aggressive promoter of homosexuality.
That the promotion of homosexuality directly contradicts her self-declared identity as a Sunni Muslim does not bother her.
Today, Ilhan is the poster-girl of left-wing American politics. She is going after the sacred cows of American politics with a refreshing – if foolish – gusto.
Seeking to make her mark after getting elected to the US House of Representatives in 2018, she aimed squarely for the Democratic Party's most cherished elder statesman: Barack Obama, declaring his eight-year presidency a failure.
Ilhan eviscerated Obama as "a pretty face who got away with murder." Not satisfied with dragging Obama through the mud, she has since declared that Nancy Pelosi, her House Speaker and party boss, is a racist.
But her most provocative statements have been targeted at Donald Trump, the showman in the White House, a man whose every principle Ilhan evidently hates.
Fiercely pro-Palestinian, Ilhan has also peppered her Twitter handle with openly anti-Semitic posts
Our people say when a young man fights with his father, he gets blinded by the older man's loin-cloth. Ilhan's arrogant, public deriding of Obama left her exposed, and her anti-Trumpism is an apparent attempt to win back the favour of the Democratic Party establishment. It is not working.
Even worse, it appears she has interesting skeletons in her own closet. Most significantly, she has been accused of committing immigration fraud.
It is alleged that when her family first moved to the US, they pretended to be related to another Somali family already living there. But her brother was not present in the US at the time, and so – to get him American citizenship papers – Ilhan arranged a sham marriage to her own brother.
This "marriage" was dissolved three years later once the brother had acquired American papers.
Questioned about this during her campaigns, Ilhan screamed "racism!" and refused to respond to persistent queries about her "first husband". But evidence on her social media accounts – which she rushed to delete, but which is available through internet archives – appears to prove the allegations. Even worse, it seems she also committed perjury and financial fraud by aiding her brother-husband acquire US College funding.
Doubtless, more dirt will be dug up on her, and it seems the fiery girl from Dadaab will end up having a spectacular but brief life as an American legislator. Pride, they say, comes before a fall.
By Peter Wanyonyi 
-sde.co.ke