VIDEO: Sabina Chege dance to De Mathew's hit songs during funeral
VIDEO: Sabina Chege dance to De Mathew's hit songs during funeral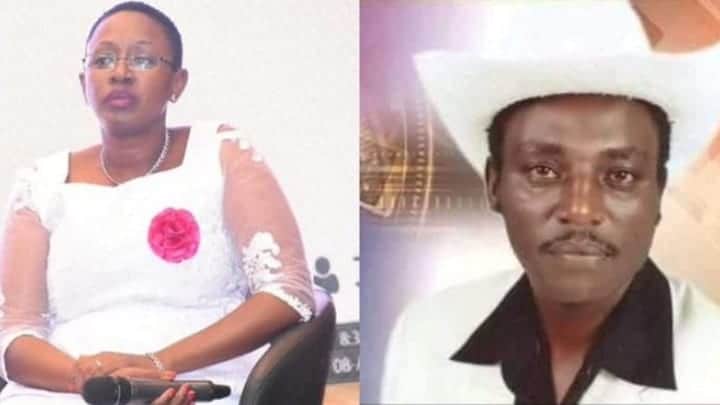 President Uhuru Kenyatta and MP Sabina Chege dance John De Mathew's hit songs during his memorial service in Gatanga.
Uhuru, Sabina Chege dance one of De Mathew's hit songs
President Uhuru Kenyatta's full speech at John De Mathew's funeral service in Gatanga
Mourners gathered in Gatanga, Murang'a County Saturday to say goodbye to contemporary benga musician John Ng'ang'a Mwangi, better known by his stage name John De'Mathew.
A funeral service held at Githambia Primary School kicked off at 10am. Leaders from across the country including President Uhuru Kenyatta attended the ceremony.
De'Mathew died in a road crash near Thika Town on Sunday night.
Since the news of his death broke, condolences have been pouring in from fellow musicians, fans and political leaders from across the country.
DeMathew, who was the chairman of the recently launched Tamco Sacco, was returning home from a fundraising meeting at Metro Fill bar in the town when he met his death.
His death echoes a warning in his first most popular hit Peris Nduku, which he released in 1987 and in which he narrates about his lover's death in a grisly road crash, warning that sometimes vehicles are unreliable.
Source-nation.co.ke
De Mathew's wife Carol, reads out his eulogy
Kikuyu pop icon John De Mathew's wife Carol Waithera, reads out his eulogy at the memorial service in Gatanga
John De Mathew's children pay tribute to Kikuyu benga star
John De Mathew's children pay tribute to their father at the memorial service