Cohen's body Autopsy postponed after Wairimu's family objects to pathologist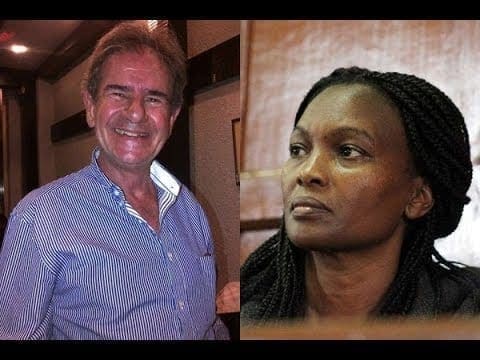 Cohen's body Autopsy postponed after Wairimu's family objects to pathologist: A planned post mortem exercise on the body of Dutch National Tob Cohen to establish the cause of his death has been postponed to tomorrow, (Wednesday) following disagreements among parties in the case.
Sarah Wairimu's lawyers are said to have objected having government pathologist Dr Peter Ndegwa preside over the process.They claimed he may be biased or prejudiced because he visited the alleged scene where Cohen's body was found and made some comments there.
Dr Ndegwa confirmed he was not comfortable with the remarks he made at the alleged scene where the body was found. While at the scene, Dr Ndegwa is said to have stated that Cohen's hands were tied to the back and there were indications of torture.
Dr Ndegwa said Chief government pathologist Dr Johansen Oduor who has been on leave had been recalled to come and preside over the event."We have agreed to move the exercise to tomorrow and will be presided over by Dr Oduor who has been recalled from leave," he said.
Parties in the matter had congregated at the mortuary ready for the exercise when the differences and confusion emerged. Wairimu's lawyer, Philip Murgor was present at the mortuary.
Pathologists Andrew Gachiee for Wairimu and Emily Rogena for the Cohen family were also present.They had arrived for the exercise and later went to a meeting after which they emerged and let Dr Ndegwa make the announcement of the postponement and the reasons for the same.
Wairimu's lawyers also want her to come to the mortuary to identify the body. They also wanted the body be subjected to ex-rays to check the nature of injuries. They also want to make a visit to the underground water tank where the body was discovered after the autopsy is done.
The lawyers were expected to make an application in court today to be granted their demands.Police discovered the body of Cohen, 70, in a septic tank on Friday, more than 40 days after he went missing on July 20 from his Lower Kabete home, Nairobi.Physical analysis at the scene showed he was tortured and his hands tied to the back before he was strangled and tied in a polythene paper and blanket and stuffed in the septic tank that was covered with cement.
Wairimu who is a prime suspect in the case is set to take plea on September 26. She has already denied claims that she killed her husband who had filed a divorce case in court.The autopsy report will show how the deceased died and how old the body was.
Source-standardmedia.co.ke
Cohen's body Autopsy postponed after Wairimu's family objects to pathologist