MP Sankok Attracts Intense Backlash for mocking Raila and Imran
MP Sankok Attracts Intense Backlash for mocking Raila and Imran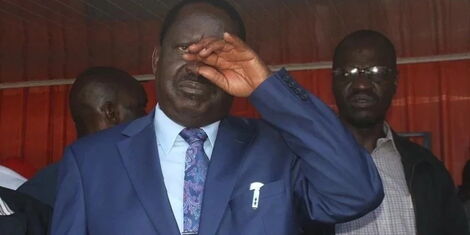 MP Sankok Attracts Intense Backlash for mocking Raila and Imran: Nominated MP David ole Sankok found himself in a tough spot when he directed unsavory statements towards ODM leader Raila Odinga just hours after ODM candidate Imran Okoth won the Kibra by-elections.
In the long post on his Facebook page on Friday, November 8, Sankok sarcastically congratulated Imran for his stellar political run, stating that he was happy that he had been elected MP in 'someone else's bedroom'.
He further explained that Mariga had not lost the polls but had simply postponed the victory to 2022 like other legislators who had beaten Raila in his own political backyard over time.
"We invaded his bedroom(Kibra) and managed to snatch his mattress, bedsheets, and blankets. We have now left him sleeping in a toiletless bedroom unclothed till 2022 when we plan a free kick by Mariga to land him to Bondo," he wrote.
Sankok stated that the war against Raila's political stature had been dealt a tough blow in the past and mentioned that the ODM should be prepared for a worse off war with 2022 around the corner.
"This journey started in 2017 when we snatched the bed Langata constituency of Nixon Korir from Baba's bedroom. In 2018 we confronted Tinga bila mafuta (rudderless Raila) with the handshake to graduate him into a class monitor to silence his fellow professional hecklers so that we can implement our Jubilee manifesto in a conducive silent environment," Sankok wrote.
His words, however, left a bitter taste in the mouths of many Kenyans on Twitter who did not hesitate to call him out for his criticism of Odinga and Imran Okoth.
"The last time I checked, Malindi was won by ODM, Nyali is independent, Ugenya is MDG, Embakasi South was retained by Wiper, in Kibra after spending Ksh200m in two weeks, you only managed 26% against ODM," Isaac Sangiriaki countered Sankok.
"When you congratulate someone you do not take it away with negative stories. I feel it could have been right if you congratulated Mariga only. It is important to appreciate that Voters in Kibra have spoken," Mariam Mwai remarked.
"A nominee to represent a special group should not be speaking this loud. You have forgotten your work. We have many people out there suffering from disabilities, they need wheelchairs and other aiding tools," PK Lelei complained.
"In Kenya, nominated members of the National Assembly make empty noises on social media without having gone through elections themselves. Anyway relax and see what will happen," Enoch Gikenyi stated.
By JOHN PAUL SIMIYU
Source-kenyans.co.ke
MP Sankok Attracts Intense Backlash for mocking Raila and Imran