Raila chose handshake for fear of losing his US visa-Mudavadi
Raila chose handshake for fear of losing his US visa-Mudavadi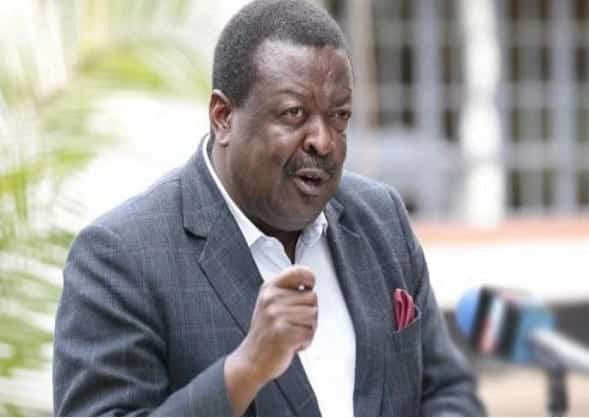 Raila Odinga was under pressure from foreign envoys prior to the handshake with President Uhuru Kenyatta.
This is according to Amani National Congress (ANC) party leader Musalia Mudavadi in his memoir, Soaring Above the Storms of Passion.
Mudavadi stated that despite meeting Odinga severally in the weeks leading up to the handshake, the ODM leader never mentioned the new development.
"Earlier that week, I had a chat with Raila. He never mentioned about the Handshake plans. It was on Tuesday evening, at a club where we are both members.
"In the same week, we also met for lunch as all the four co-principals to reflect on the aftermath of the swearing-in. We particularly focused on the fact that Nasa was cannibalising itself," says Mudavadi.
Adding: "Raila also mentioned to us at this meeting that he had received letters of cancellation of his visas by various foreign missions to Kenya.
"He showed us a copy of one such letter he had received from a leading Western mission.
"He requested me whether I could check with other missions whether they were aware of this kind of development and what their countries' governments were thinking. He was particularly keen to know what the Americans were planning."
Mudavadi reveals that Ambassador Godec stated that he was aware of the developments and Raila risked losing his visa.
"It was also in the same week that Rex Tillerson, the US Secretary of State came to Kenya and President (Donald) Trump dismissed him while he was still in the country."
Mudavadi admits there was disunity in NASA after the elections and they often differed on the way forward.
He also revealed that they were shocked to find out that Odinga had pulled out of the repeat election as it was not something they had collectively agreed upon.
By Vincent Kejitan
Source-standardmedia.co.ke