Kenyan asylum seekers among Africans in Trump's last minute deportation

Kenyan asylum seekers among Africans in Trump's last minute deportation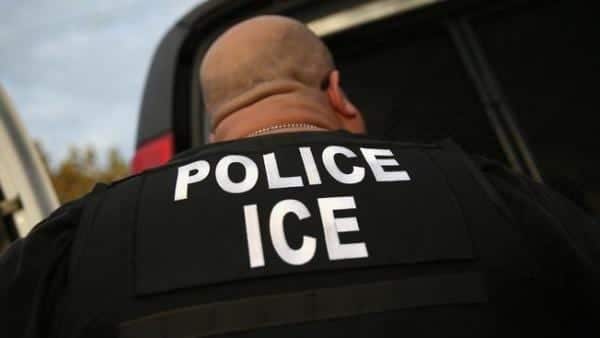 A plane full of deported African asylum seekers landed in Nairobi from Alexandria, Louisiana on Friday morning, January 15.
Sources detail that besieged President Donald Trump, in a bid to advance his fight against illegal immigrants, is seeking to deport as many African asylum seekers out of the country as possible before he leaves office.
Reports indicate that the plane carried 50 Somalis, two Ethiopians and a Kenyan who had been held at a facility in Alexandria owned by US Immigration and Customs Enforcement (ICE).
The deportees were reportedly transferred by commercial planes in Nairobi for deportation to their home countries.
On Thursday night, two buses were pictured at an airport in Louisiana, transporting the deportees to the Nairobi bound plane.
Reports from an international media house revealed that the deportees boarded the plane in chains.
The commercial plane flew to the city of Sofia, the Bulgarian capital, overnight and then proceeded to Kenya – landing in Nairobi on Friday morning shortly after 8 am.
A final deportation flight could be heading to Africa on Tuesday, January 19, according to various US activists. This will happen just a day before President-elect Joe Biden takes office.
Biden has promised a 100-day suspension of deportations due to allegations of abuse, infringement of their rights and lack of adherence to Covid-19 protocols.
Lawyers and immigrant advocacy groups have complained that detainees are usually coerced into signing documents waiving their rights to further legal hearings.
Deportations of immigrants by the American Immigration and Customs Enforcement (ICE) have peaked in the recent past especially during the Covid-19 period.
Tom Cartwright, who tracks flights for Witness at the border noted that ICE, while deporting Africans, does not file a public flight plan in order to hide their flights.
Cartwright says the concealment is part of attempts to ensure that ICE avoids legal efforts to prevent it from carrying out deportations.
It is reported that at least 182 Kenyans were arrested in November 2019 due to problematic immigration status.
This was clarified by the US government who noted that the immigrants were arrested for having arrest records before applying for legal status.
Source-https://www.kenyans.co.ke/
Kenyan asylum seekers among Africans in Trump's last minute deportation