Death Announcement Of Leeford Muhia Nduru Of Kennesaw, Georgia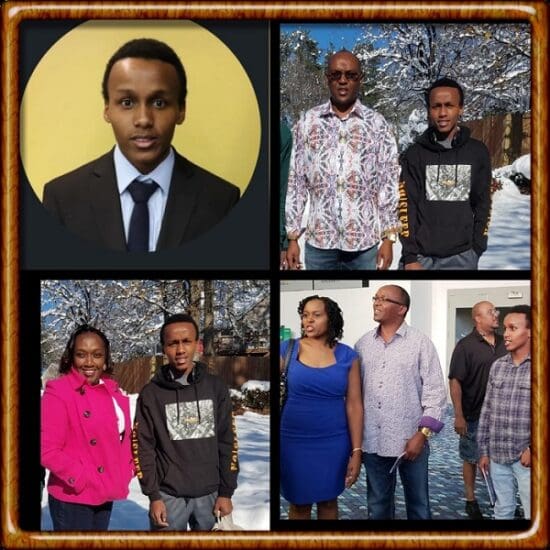 It is with humble acceptance of God's will that we announce the promotion to glory of *Leeford Muhia Nduru* a student at Kennesaw State University. He was involved in a tragic car accident in *Dallas, GA* on Monday January 2nd 2023 and succumbed to his injuries while being attended to at Kennestone Hospital.
*Leeford Muhia* is the beloved son of Nduru Muhia and Monicah Muthoni of Nairobi, Kenya. Nephew to Priscilla Wanjiru and James Wakonyo of Acworth, Stephen Ngigi (Suleiman) and Dr. Pauline Waweru, of Dallas, GA.
Family and friends are meeting daily for prayers at their residence – *21 Sparkleberry Lane E, Dallas, Ga 30132* from 7PM- 9PM
There will be a memorial service on *Sunday January 8th, 2023, at Amazing Grace Pointe Church located at 3415 Old Hwy 41 #720,
Kennesaw,
GA starting at 3pm*
Please join us as we support the family financially and in prayers.
Pauline Waweru via CashApp $PaulineWaweru or Zelle @ 678-886- 9714
Stephen Waweru via zelle @ 404-319-6239
Rev 21:4 "He will wipe away every tear from their eyes, and death shall be no more, neither shall there be mourning, nor crying, nor pain anymore, for the former things have passed away."


Africa Welfare Association is a pioneer provider of services to it's Diaspora members in the event of loss of a loved one. We are entrusted with the welfare of the African Diaspora globally.
We are entrusted with the welfare of the African Diaspora globally. AWA was set up in response to the ever-growing demand for services at a critical time. With trusted partners, AWA will offer you benefits wherever you are in the world.
Death Announcement Of Leeford Muhia Nduru Of Kennesaw, Georgia