Kenyans in the Middle East selling 'chang'aa' to survive-Alfred Mutua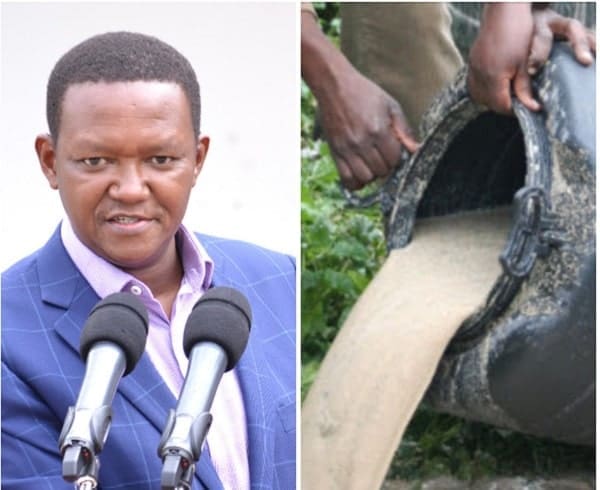 Foreign Affairs Cabinet Secretary Dr. Alfred Mutua has alleged that sections of Kenyans in the Middle East are illegally selling 'chang'aa' to earn a living.
Speaking on Wednesday, January 18, during an interview with Citizen TV's JK Live Show, Mutua cautioned Kenyans in the diaspora against doing illegal business noting that the Kenyan government will take action against them.
"Do you know there are Kenyans brewing chang'aa in some of these countries? It breaks my heart that we are here debating about getting Kenyans there while there are Kenyans there with chang'aa dens, selling chang'aa to other Africans, an illegality of illegality in a Muslim country," Mutua revealed.
He added, "We don't have mercy on you…you get rounded up and deported, we welcome you here and when you are convicted there, we will let them come and take them to Kamiti because chang'aa is also illegal here."
He warned Kenyans from doing the act arguing that it will weaken the Kenyan passport and cripple the government's effort to bargain for its citizens abroad.
"It is creative but we can be creative in other sectors. Some of them are losing their sight due to chang'aa. The things they are doing here they are doing there. That weakens our passport and bargaining points," he stated.
By Ezra Nyakundi
Source-https://www.nairobileo.co.ke/
Kenyans in the Middle East selling 'chang'aa' to survive-Alfred Mutua