Seeing Off Our Beneficiaries Leaving for USA at JKIA-Kenya Airlift Program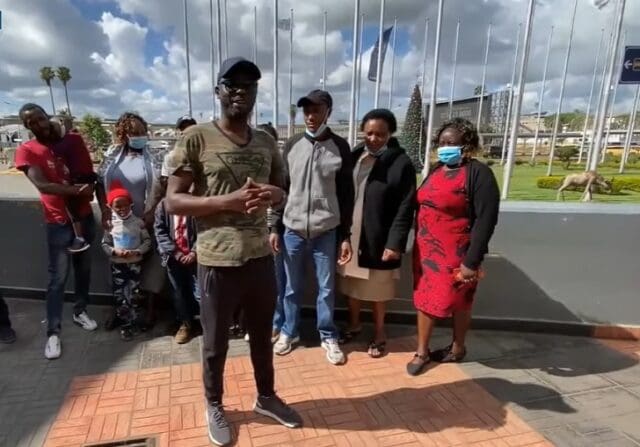 It is not easy to have an idea, figure out how to actualize it from scratch amidst challenges and within no time it blows up to become a big thing impacting immensely even beyond boarders. This is the beautiful situation for The KENYA Airlift Program that was founded in 2018 and few years later it has turned out to become a life transforming initiative for people from all walks of life.
One cannot talk about studying, living and working in USA and fail to mention this award-winning program for the many lives it has touched. Parents of the beneficiaries always show their gratitude to the founders of the program for the renewal of their hope for better lives for the beneficiaries and their families.
Bob Mwiti usually accompanies the friends and families of the beneficiaries to see them off at the airport when time is due for them to leave the country and begin a new life in the US. Great joy is evident through documentations of these golden moments.
This video provides more insights on the same.
To learn more about this program please visit www.kenyaairliftprogram.com
About The Kenya Airlift Program
The KENYA Airlift Program (KAP) is an award-winning initiative that helps brilliant Kenyan students achieve the dream of studying in the US regardless of their financial background.
We only accommodate ambitious, and incredibly talented Kenyans who are willing to take a leap of faith in joining the tech industry by studying STEM or business-related master's programs. One can join us with ANY undergraduate degree major.
The KENYA Airlift Program was founded in late 2018 by Bob Mwiti and Hon DMK Kiogora. The organization helps brilliant Kenyan students achieve the dreams of studying in the North America regardless of the students' financial background. This mission is achieved through Key partnership with MPOWER Financing as the official lending partner for unsecured student loans that cover both tuition and living expenses, partnership with Universities in North America where the organization negotiates tuition fee waivers, and partnership with The Airlift Sacco to help finance student's relocation expenses.
Seeing Off Our Beneficiaries Leaving for USA at JKIA-Kenya Airlift Program