Kenyan Woman Attracts Attention with New Tradition in Canada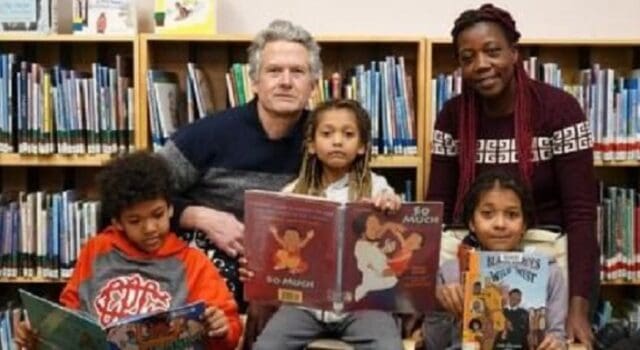 Kenyan woman Renée Kokonya Sullivan has, for three years, organised a dance every Friday during black history month in Southwest Ottawa, Canada, as a way of fundraising for Africans and African Americans in the region.
As a result of the dance, Kakonya raises funds for different purposes including contributing to the provision of certain needs among members of the black community including basic needs.
However, for her latest fundraising project, Kakonya realised that the major Libraries in Ottawa did not have books written by Africans or stories that other Africans in the region could relate to.
Kakonya narrated to CBC News, a media outlet in Canada, how her three children, who loved reading, were concerned that they could not find books by and for people that looked like them.
She was concerned about the diversity and representation of African and African Americans in the books read by the resident and believed that equipping the libraries would be the best solution.
"We were looking for books but there weren't as many books of people who looked like us.
"I was very disappointed. Then I wondered if I was the only one who had noticed. But my children did as well, and they love to read," Kakonya explained.
Kakonya and her husband decided to fundraise toward equipping the local libraries with books written by Africans that her children and other members of the black community in the area could resonate with.
She had already handed over more than 50 books to one of the local libraries by Tuesday, February 21, that did not have books written by black authors.
"They have even added 'by Black authors' to their collection and that is very exciting to see many of those books," Kakonya added.
In response, Berta Madrigal, a library assistant at a public library in Mississippi stated that they would incorporate more books by black authors, noting that earlier, it was not easy to find them.
"We realise diversity is a big issue here and the demographics are changing very fast," Madrigal stated.
By JOY KWAMA
Source-https://www.kenyans.co.ke/
Kenyan Woman Attracts Attention with New Tradition in Canada