Death Announcement Of Mark Mwasia Makau of Lawrence Georgia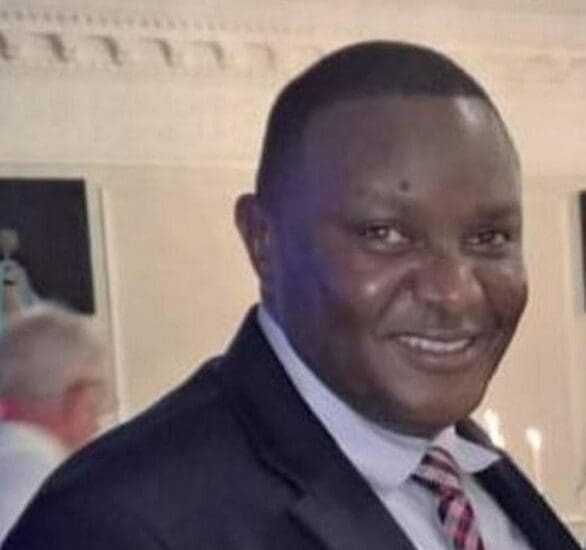 It is with heavy hearts we announce the passing away of Mr. Mark Mwasia Makau of Lawrence GA., Gwinnett County. He was the husband to Karin Bomar, father to Maya Ethel and Sophia Katemi.
He was the son of the late Mr. Sam Makau (father) & Mrs. Hanah Katemi (mother), He was brother to the late Moses Musau,
Mary Mbula, Elijah Ilima. All from Kenya: Muranga County, Gatanga constituency,  Ithanga Ward.
 This sad event occurred on *Sunday February 26, 2023,*  after long illness.
Please join us on *Thursday March 02 2023 at 8:00pm* for  virtual prayer meeting as we grieve together at this difficult time.
*ZOOM*
Meeting ID: 863 2011 8714
Passcode: 667599
Please reach out to his  family in
Kenya
(mother & siblings)  at this difficult moment
Mary Mbula Makau (sister)
+254 725 662360
For more information in USA please contact in
Pastor Macere – +18647355998
Mr. Ralph Kilondu +14044564116
Mr. James Kairu+14049148863
Justice +18434553070
Rev 21:4 "He will wipe away every tear from their eyes, and death shall be no more, neither shall there be mourning, nor crying, nor pain anymore, for the former things have passed away."


Africa Welfare Association is a pioneer provider of services to it's Diaspora members in the event of loss of a loved one. We are entrusted with the welfare of the African Diaspora globally.
We are entrusted with the welfare of the African Diaspora globally. AWA was set up in response to the ever-growing demand for services at a critical time. With trusted partners, AWA will offer you benefits wherever you are in the world.
Alleviate stress with AWA
At some point, we have been with a grieving family or friend and come to learn that none of us are ever prepared to leave this world. When the time comes, we shall leave everything including our loved ones behind. With proper planning, you can alleviate the burden of the expense associated with your untimely departure at a time when your family and loved ones are grieving
Death Announcement Of Mark Mwasia Makau of Lawrence Georgia