Kenya Diaspora Conference USA and the Daily Nation Controversy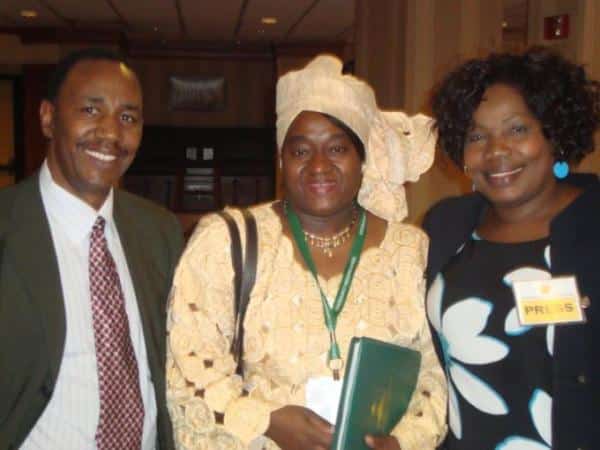 The Kenya Diaspora Conference 2011 that just concluded was geared to identifying opportunities for the Diaspora under vision 2030. Kenyans came from all walks of life to participate, see and hear what role they could play in the ongoing developments in Kenya.
Daily Nation, like any other media was invited to cover the event and give its readership a general feeling about the conference. I was sitting next to the Daily Nation reporter Kevin Kelly during the press conference.  It shocked me that all he got from the 30 plus minutes interview and the two day conference that covered a wide range of issues was that 'Obama had snubbed the Diaspora Conference'. http://www.nation.co.ke/News/President+Obama+snubs+Kenyas+diaspora+conference/-/1056/1252394/-/xver75/-/index.html
As the leading Kenyan newspaper that most people depend on for news, I believe Daily Nation should adhere to certain social responsibilities of reporting fair and balanced news. If they are to cover an event they should at the very least list stay on the topic and avoid side shows like what I saw on their Sunday edition.
Kevin Kelly; The Daily Nation Reporter in the U.S. is a seasoned journalist and I was expecting more from him. If he will report about us Kenyans though he is not Kenyan, he should take time to understand us and respect our integrity. We are Kenyans in American having a conference about Kenya, why should our main focus be Obama?
What I did not see in Kelly's article is the introduction of how Obama became the topic of the press conference we were sitting in with him. As a responsible journalist at the very list he should have let his readership know that he triggered the issue of why Obama was not at the conference and it's during this response that he picked up these sound bites for his article.
The article was in poor test and did not capture the essence of the conference hence short changing the Daily Nation readership as to what really happened in Washington DC.
By Wilson Wanguhu
Source- http://www.kimmediagroup.com/component/content/article/7-diaspora-news/301-ken.html
Kenya Diaspora Conference USA and the Daily Nation Controversy