Diaspora Returnee Excelling in Restaurant Business in Kenya
Diaspora Returnee Excelling in Restaurant Business in Kenya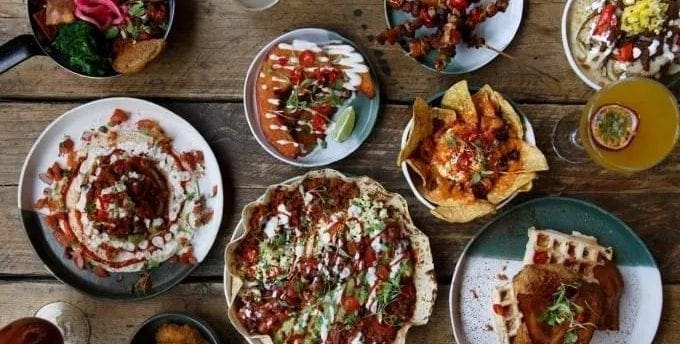 Caroline Kongere, 33, moved back to Kenya from Dubai to venture into the food industry and now owns the Subzone Restaurants brand, which operates two branches in up-market estates in Nairobi, targeting the middle and upper class.
Her success has led Kongere to be named by Business Daily in its annual 'Top 40 Under 40' women for 2012, which lists top young women business leaders. Kongere talked to How we made it in Africa's Dinfin Mulupi about running Subzone, the Kenyan diaspora community, and being a women entrepreneur. Below are excerpts.
How did you get into business?
I worked in the service industry for many years, but business was a passion. I always wanted to venture into business. I was based in Dubai and worked with Emirates airlines. I was out of the country for about seven years. I was exposed to different things and I noticed the gaps in our service industry. The food industry seemed to be working well and that is where I decided to invest.
I came back one and a half years ago and used my personal savings to start Subzone Restaurants in the up-market estate of Lavington. The response was quite positive to my surprise. I expected it to drag for a while, but most residents in the area and other neighbouring estates just kept coming for sandwiches. Our main product is the sub sandwich, which is shaped like a submarine. We also do salads, tea and coffee and fresh juices. We are geared towards healthy eating. Due to growing demand we opened a second branch at the Westgate Shopping Mall. Our target is the middle and upper class but we are also looking to expand to other markets.
How do you cope with the competition?
The fact that we are geared towards healthy eating has been an advantage to us. Ours is also food made fast. Within five to ten minutes the food is ready as opposed to any other restaurants that can take up to 30 minutes. The middle class has been expanding and the trends are changing. Previously a lot of people preferred to go out at night but now most people want to spend time with family out during the day. That is why there are more upcoming restaurants targeting the middle class. The market is not too saturated so all players have an opportunity to carve a niche.
Describe some of the challenges have you faced
A major challenge is identifying the right talent to meet customer needs. It takes a lot of training. You have to go through a lot of people to get the right talent. There are a lot of expatriates here who have experienced service in other places and expect nothing short of the best.
As a new business we found the banking system was inhibitive. You have to prove a lot to get financing. As we expand, finding the right expansion plan and the right location to move to is challenging. You have to study the market. We are working towards expanding and we are exploring different avenues such as going it alone, bringing investors on board or going the franchise way.
Why did you opt to come back to Kenya?
The opportunity here is much greater than in most parts of the world. I think most Kenyans in the diaspora that I interacted with would like to come back home and invest. We need to open more investment avenues that are easier for the diaspora community to invest in.
What are some of the barriers the diaspora community faces when trying to invest in Kenya?
Of course there is the fear of coming back home. There is a lot of negative media out there. There is also the issue of financial stability; trying to set up yourself financially before coming back to make any investment. For a lot of people who left many years ago they have no idea how much the country has changed. The diaspora community needs to be educated that the country has grown and that there are new opportunities. I had the opportunity to visit Kenya several times while I was away and saw how things changed. Not everyone is that lucky. Some people think Kenya is what it was ten years ago. Places that I have been to like Europe, America, and Dubai, they have grown not because its people had all the knowledge, they grew because its people went outside and came back with new knowledge and experiences. The Kenyan diaspora can do a lot in building the country's economy.
You were named among Business Daily's 'Top 40 Under 40' women for 2012. What advice can you give other women entrepreneurs?
Learn from the men as much as you can. Surround yourself with successful men. The market has generally been dominated by men. We can learn a lot from them. As a woman you need to work harder, find time between children, spouse and business. Our focus is spread across many things which can be challenging. The opportunities are there, you just need to believe that you can do it.
Where do you see your business in five years?
We will have expanded into other East African countries.
Source: How We Made it in Africa
Diaspora Returnee Excelling in Restaurant Business in Kenya