Kenyan Minister Dhadho Godhana arrested over Tana clashes
Kenyan Minister Dhadho Godhana arrested over Tana clashes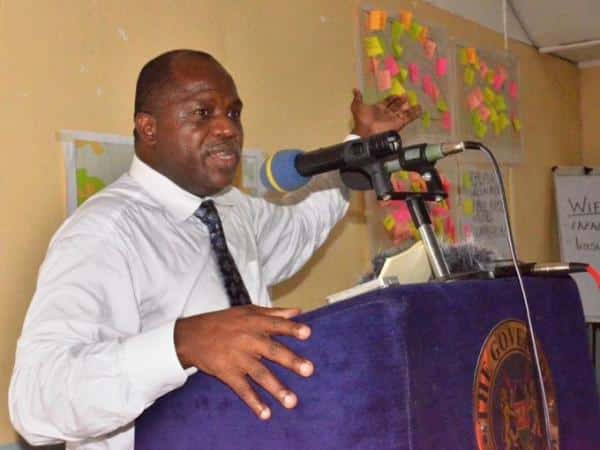 Livestock Assistant Minister Dhadho Godhana was Wednesday afternoon charged with incitement to violence.
Godhana was charged before principal magistrate Lucy Nyambura. He denied the charges and was released on a 500,000 shillings cash bail.
Ms. Nyambura ordered the MP to refrain from utterances that may incite violence. Galole MP was arrested by Flying Squad officers and briefly detained at the Muthaiga Police station.
Acting Internal Security Minister Yusuf Haji had recently ordered the police to investigate the legislator over the Tana River killings.
Haji accused the MP of refusal to attend a peace meeting called between the government and representatives of the Orma and Pokomo communities.
Earlier, at Parliament Godhana was mentioned by his colleagues severally as the person behind the spate of attacks in the Tana Delta.
However, a section of Mps rose on points of order seeking the speaker's direction arguing that a legislator cannot mention his colleague without moving a substantive motion.
Last week, Godhana recorded a statement with Criminal Investigation Department over allegations of his involvement in the Tana River killings.
Earlier, Parliament passed a motion seeking to have the Kenya Defence Forces deployed in the clash prone Tana Delta and its environs where over 100 people have been killed and several houses torched in less than a month.
The motion, moved by Garsen MP Danson Mungatana urges the executive to deploy troops to the troubled region to restore normalcy.
Mps said the heavy deployment of police and imposing of a curfew in the area had failed to yield results hence the need for the government to give the military the mandate to do so.
Legislators who opposed the motion argued that the move would be ridicule to the police department which has worked tirelessly in ensuring internal security.
Attorney General Professor Githu Muigai and Budalangi MP Ababu Namwamba cautioned parliament against usurping the powers of the executive saying deployment of the military is the exclusive prerogative of the President.
They said Parliament can only exercise an oversight role.
Fafi MP Adan Sugow introduced an amendment to the motion to request the executive to act. Internal Assistant minister Simeon Lesirma said 1000 GSU officers are deployed in the area to beef up security.
Source:kbc
Kenyan Minister Dhadho Godhana arrested over Tana clashes